Aska Lara Resort Antalya Turkey
Hot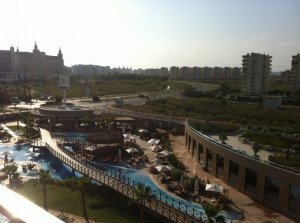 We stayed for a week on an all inclusive basis in october 2014 and I was blown away.
The scale of the resorts here has to be experienced and while the time of year and luck may have a large bearing on the enjoyment factor the resorts are hard to fault from my opinion and what hand we got delt.
What I most liked was the variety of pools and their layout. It was perfecty busy in October and nicely warm during the day. The water was refreshing but I kind of got addicted to that.
Related Links
Aska Lara Resort Turkey Antalya Thomas Cook
Map
User reviews
There are no user reviews for this listing.