Travel and Tours Day Trips & Excursions
Travel Tour Search Online
We have a lot of tours here and you can search through them depending on destination. So click into this section to start your activity search.
Category: Travel Tours
Hits: 816
If there is one thing Florida is famous for (other than theme parks) it's Gators! On the Gatorland Trainer for a Day program you can learn all there is to know about these prehistoric creatures. You will get to go 'behind the scenes' at Orlando's premier alligator park, and discover what they eat, how they live and how they react to humans...be prepared for the unexpected!
The Gatorland Trainer for a Day program will give you a glimpse into what it takes to be able to work with and around dangerous animals. The day starts with an introductory course that includes safety procedures, handling exercises and basic behavioral animal training.
Now it's time for a hands-on training session with one of the reptile experts. This up-close interaction includes a chance to learn all about crocodilians and an opportunity to test your skills at croc wrangling! Experience may range from moving large alligators and crocodiles to assisting a reptile trainer in daily activities.
In addition to the Gatorland Trainer for a Day program, this package includes general admission to the park. See the "real" Florida with thousands of alligators, animals and birds. Enjoy exciting one-of-a-kind reptilian shows, and splish n' splash at Gator Gully Splash Park where kids of all ages can cool off on those hot summer days. It's all included in a day of fun at Gatorland, Orlando's best half day attraction!
The park opened as a roadside attraction in 1949. Known internationally as the "Alligator Capital of the World", Gatorland today provides affordable priced family fun with thousands of alligators and crocodiles, a breeding marsh with boardwalk and observation tower, one-of-a-kind reptilian shows, miniature water-park, aviary, petting zoo, educational programs and much, much more.
See "Itinerary" below for list of attractions at Gatorland.
Read more: Gatorland General Admission Ticket and Trainer for a Day Program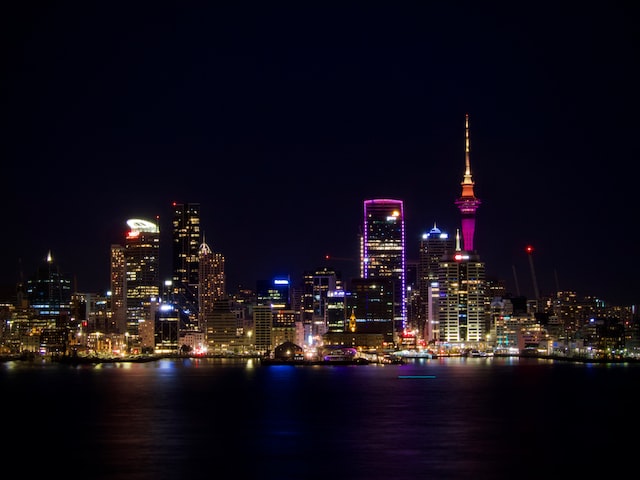 Category: Travel Tours
Hits: 576
Enjoy a relaxing 1.5-hour lunch cruise on Auckland's Waitemata Harbour aboard a 50 foot yacht while taking in the iconic sights of Auckland.