If you're thinking of heading to New Zealand's North Island, we've got you covered. Check out these highlights and make the most of your NZ adventure!
New Zealand is a country full of breathtaking beauty. Whether you're interested in the outdoors, culture, adventure or just sitting back and enjoying the serenity, the Land of the Long White Cloud won't disappoint. If you're headed to New Zealand's North Island and want to make sure you make the most of everything, this list is a must-read. From jet boat rides to cultural experiences, we'll show you the highlights of New Zealand's North Island. Enjoy!
Waitomo Glowworm Caves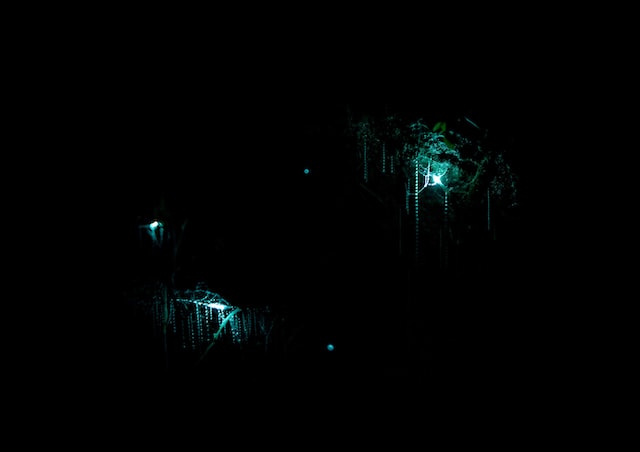 Bugs might not be your thing. Caves might not be your thing. Bugs in caves are almost nobody's thing, but when it comes to the Waitomo glowworm caves you'll be reconsidering. The glowworm caves are a stunning natural phenomenon, wherein millions of glowworms light up the ceilings of otherwise pitch-black caves to create a symphony of light. Boat tours are available through the caves so you don't even have to engage in the usual muddy, harness-y caving experience—all you have to do is float by and gaze up at the spectacular sight of these luminescent little creatures, making the world that little bit more special.
https://www.waitomo.com/glowworms-and-caves/waitomo-glowworm-caves
Wellington
At the southern tip of the North Island, Wellington is one cool cat. It's a city full of quirky fashion, friendly strangers and wonderful food. The capital of New Zealand is equally thriving and quaint, bold and traditional.
Wellington Travel Guide Video
Auckland Museum
Taonga is a Maori word meaning 'treasures', and treasures certainly abound in the Auckland Museum. The largest collection of Maori cultural artifacts anywhere in the world. You'll be blown away by the history, culture and significance of the exhibits, as well as the way they tell the story of a time long before colonists ever arrived on New Zealand's shores.
Jet Boating
If you're going to go on a jet boat ride once in your lifetime, make sure it's a New Zealand jet boat ride. The jet boat was invented in New Zealand as an answer to its shallow waterways and winding rivers, so you can expect to have the ride of your life in this country. Hold on tight as you whiz through the water, making hairpin turns and generally feeling your heart try to escape through your mouth. A jet boat ride is a quintessentially New Zealand experience to have, and whether you're on the open waters of Auckland Harbour or the winding shallows of the Wairoa River, you're bound to have an experience you'll never forget.
Lake Taupo
The adventure-sports capital of the North Island, as well as a beautiful place to take in the beauty of New Zealand's scenery, Lake Taupo is one of the country's most popular gems. Whether you're fishing, skydiving, rafting or just sitting back and watching the world go by, the lake and its surrounding s provide a picturesque holiday destination, and one that attracts millions of tourists each year.
The North Island of New Zealand has much to offer the average tourist, with strong cultural influences from all over the South Pacific. A mixture of old and new, traditional and modern, the North Island boasts some of the most picturesque scenery anywhere in the world. If you're planning a visit to New Zealand, the North Island certainly won't disappoint.