Flag of Australia 🇦🇺
Australia is massive! They mostly live on the coast but don't expect to always be able to dip your toe in the sea for the box jellyfish. With intoxicating nightlife in the cities like Sydney or Melbourne its a spot the young head for. Its simply one of the best places to go backpacking in the world with the best infrastructure designed for this kind of travel. Discover your hostels in Australia with us and plan your trip. Need a blog just ask and we will set it up for you throw another shrimp on the barbie mate!
Location Map
Best time to visit - there isn't really a best time so go when its cold where you normally live.
Things to see and do
Ayers Rock
Scuba Diving the great Barrier Reef
The Sydney Opera House
Beaches of all kind
Perth - go pubbing on a Sunday in the famous cot at Cottesloe Beach Hotel.
Surfing in Bondi or Manly Beach
Parks and Museums of Melbourne
Details

Category: Australia
Swirl the glass and tilt its contents away from you. Do they appear ruby red or a deep mauve? Straw yellow or light auburn? Now check for the aroma: does it remind you of pressed flowers, citrus, oak or something else? Wine tasting is a fascinating art and, of course a heady experience. Small wonder of all 'specialty vacations' wine tours are probably the most popular.
Details

Category: Australia
Australia's northeastern state of Queensland is undeniably a great place to visit. Enviable weather, pristine beaches and laid-back locals make it a domestic and international tourism favourite.
Details

Category: Australia
Melbourne is easily the most artistic city in Australia, and what it lacks in pristine beaches compared to Sydney, it more than makes up for in terms of culture. Widely regarded as the fashion and arts capital of the country, Melbourne will reel you in with its passion, class and creativity, and you can't help but be inspired in a city where expression is everywhere.
Details

Category: Australia
We'd all love the luxury of indefinite holidays, weeks that drip into months of time off with not a care in the world.
Details

Category: Australia
Sydney Harbour is considered one of the most beautiful natural harbours in the world, and for good reason. Port Jackson is the official name of the body of water containing Sydney Harbour, and it's played a big role in Sydney's history and its continuing culture.
Details

Category: Australia
Australia is a great place to visit. Those choosing to do so will see things they will not see anywhere else in the world. A great way to explore Australia is to visit the nineteen World Heritage Sites. By viewing these nineteen locations one will get a true taste of Australia. Of course, take time along the way to play pokies and slots.
Details

Category: Australia
For many young people around the world, the idea of leaving home and working for a year in a foreign city is an attractive one.
Details

Category: Australia
Sydney is a great city for kids and adults alike, which is why so many people choose it each year as the destination for their family holidays.
Details

Category: Australia
If you're planning a trip to Queensland's capital (and the third-largest city in Australia), you're in for a treat.
Details

Category: Australia
Sometimes, staying put is the best way to relax and unwind. Here, we show you how to have a 'staycation' in the beautiful Harbour City.
Details

Category: Australia
This article looks at some of Australia's great coastal holiday destinations and experiences, namely the Gold Coast, the Great Ocean Road tour and Byron Bay
When one imagines a holiday along Australia's coast, they think of relaxing on the beach and swimming in the ocean. Our coastal regions, however, offer more than just sand and water! They often have a number of historical sites, majestic landscapes and a variety of fun filled attractions to explore.

Explored below are some of the different things you can do in the coastal destinations of Byron Bay, the Gold Coast and the Great Ocean Road tour, which journeys along Australia's south east coast.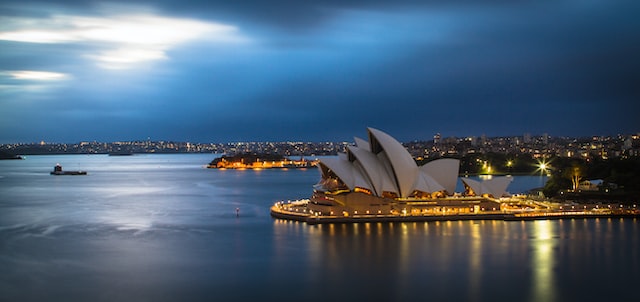 Details

Category: Australia
If you think this webpage on Australia looks different than anything you've seen so far here at Landed.at, it's because Australia isn't like anything you've ever seen before.
It is an island, a country, and its very own continent. And if you think you're going to see it all in one trip, you'd have to make it one continuous vacation for the rest of your life. There's no way to see it all, but if you know what you're looking for, it'll make it much easier to figure where you want to go.
Suppose you're looking for the best diving sites? Or, what if you're looking for the ultimate Outback adventure? Perhaps wines are your thing? Maybe you want to dive with Great Whites? Whatever you can possibly think of, you can do it here in Australia, and then some.
Read more: About Australia Travel | some things to spark from

Details

Category: Australia
Five Things You Absolutely Must Do in the Hunter Valley
The Hunter Valley is a short drive – by Australian standards – from Sydney which has made it a popular destination for day trippers holidaying in Australia's largest metropolis and the point of arrival for many international visitors.