Italy Travel Food Wine Shopping!! Ahh
Flag of Italy
🇮🇹
Things to do in Italy: Visit Rome Guide
Population 58 million plus change, a democratic republic and is the worlds eighteenth most developed country.
Visit during April,May ,June and again is September but its a year round destination, in summer Florence especially is too busy.
Location Map
Italy in one word = STYLE ! From fashion to cars and mopeds (Vespa) and the crazy driving and upscale resorts and cliff towns such as Portofino and the rest of the Amalfi coast.

Top Italian Destinations : Rome, Florence, Amalfi Coast, Calabria
It's been said that all roads lead to Rome, but Italy is so much more than the capital city that saw its Empire stretch to the far reaches of Europe and Africa.
Today's Italy is romantic and robust, crowded and haute couture. It is also one of the best place to eat just about anywhere on Earth. No wonder why you'll find all kinds of cooking classes (and Italian restaurants in the far reaches of the world).
Sure, almost everyone knows it big cities like Rome (of course) with its Roman Colosseum, Forum, and Pantheon; Venice with its Doge Palace and St. Mark's Square; Florence with its Ponte Vecchio Bridge and Michelangelo's David.
But, often overlooked are places like Sienna, with its magnificent cathedral; and Verona, the setting for Shakespeare's Romeo & Juliet. And who could ever come to Italy and not see the Leaning Tower of Pisa.
Italy stretches beyond just its "boot", the islands of Sicily, Sardinia, and Capri are sun-kissed slices of Heaven.
La Dolce Vita, or the Good Life, in Italy is more than the canals of Venice, or its Roman ruins. Eating falls into this way of thinking, so try some locally made cheeses and ham, washed down with local wines, grappa, limoncello, and amaretto.
Just remember, Italians don't drink Cappuchino after 11am. And it is best to avoid eating Buffalo Mozzarella, but other than that, anything goes in Italy.
This is a big country, some 301-thousand square kilometers--and each region has their own unqiue flavor and fare. Try the pizza in Naples, pretend you're part of the jet-set on the Italian Riviera, or pretend you're a ski instructor or snow bunny on the Italian Alps.
Whatever your imagination allows, you'll find Italy has it. But, nothing prepares you for the splendor of the Amalfi Coast, whose road winds and twists along in places like Positano. Do yourself a favor, hire a driver to take you along this route, you don't want to miss a thing.
Chances are if you ask the residents of Pompeii about how great Italy is, they might have another story to tell. Two thousand years ago Mt. Vesuvius erupted, leaving the city virtually as it was when it was covered with ash and lava. Today the area of Pompeii is a whole outdoor museum, partially excavated with streets and frescoed homes.
Still, until that point they might've agreed that living here is La Dolce Vita. And even if San Marino and Vatican City are two totally different countries within Italy, they're living the Good Life, too.The worst part of Italy (besides having to leave) is picking which region you want to visit. How easy it is to fall in love with Tuscany with its vineyards, or neighboring Umbria. Venice's canals are made for love, and Rome is a history lovers Heaven on Earth. Balsamic from Modeno is just the place for gourmands, and Milan is a haven for those looking for the most trendy shoes and handbags.
Oh, it seems that no matter where you go in Italy it'll be totally fantastic, and having you living La Dolce vita.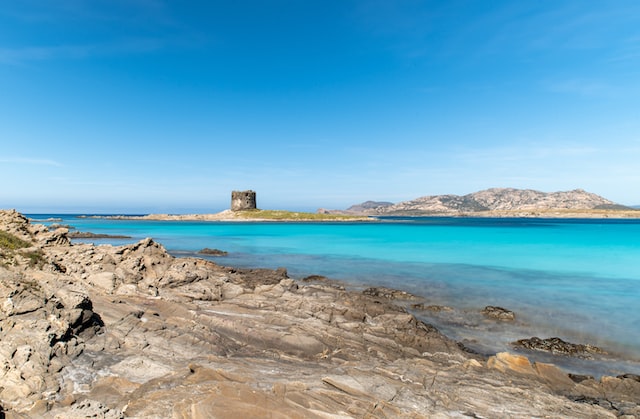 Written by:

Administrator

Category: Italy
Hits: 1898
This area is becoming more popular each year due to its fantastic beaches and clear translusent waters.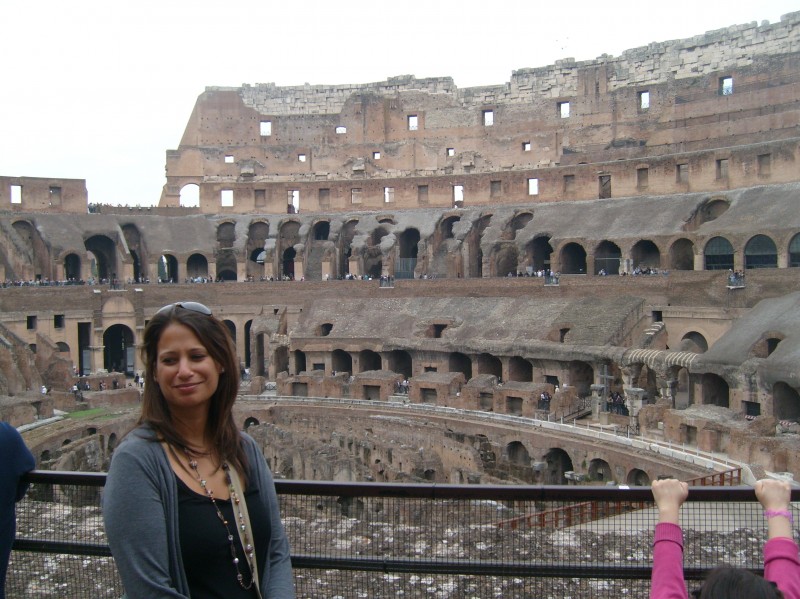 Written by:

Administrator

Category: Italy
Hits: 2715
Are you kidding! There is so much to see in Rome. Its not one of those cities that you will do in a day.
Written by:

Administrator

Category: Italy
Hits: 2005
This is a short tips for skiing in Valtournenche and Cervinia.