3 minutes reading time
(541 words)
5 of the Most Impressive Scottish Castles to Visit on Your Caravan Holiday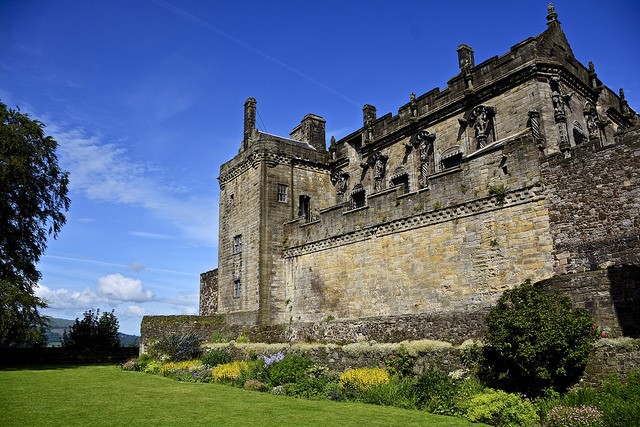 Scotland has a rich and proud heritage which is reflected in the stunning landscapes and diversity of iconic historical sites that greet visitors to this delightful country. History is part of the very fabric of this nation and there are some very impressive Scottish castles that you can visit to the next time you pay a visit north of the border.
Main Photo - antoncino
Stirling castle
Excusing the pun, this is arguably the king of the castles and is widely recognised as one of the largest and most important castles from an historical and architectural point of view, to be found anywhere in Scotland. The area of Stirling is a perfect site in Scotland for static caravans with a great choice of locations and handily placed to allow you to explore this magnificent castle and the surrounding area. Mary Queen of Scots was crowned at Stirling Castle and you can spend a thoroughly enjoyable day finding out about the incredible history that makes it such a popular place to visit.
Balloch castle
Situated in the area of West Dumbartonshire, Balloch castle is positioned at the southern tip of Loch Lomond which is in the Balloch Country Park. The castle is a listed building and is an excellent example of the Scottish baronial style that was so popular in the 19th and early 20th century. The castle grounds feature a beautiful walled garden and there is a visitor's centre where you can find plenty of information about the castle and its history.
Dunnotar castle
It would be quite hard to find such a dramatic setting for this now ruined cliff top fortress that sits in prominent position look out to sea. The sight of this castle and where it is positioned, instantly evokes images of a dark and historical past when a small garrison held out against the might of Cromwell's army for almost eight months under siege, and thereby saved the Scottish Crown Jewels.
Edinburgh castle
Probably one of the most instantly recognisable castles in Scotland, Edinburgh castle dominates the skyline of this fine city from its position atop a volcanic rock. A castle has been on the site since the 12th century and despite its seemingly impregnable outlook there have been a few successful raids throughout its history. Edinburgh is a real cultural highlight in itself and the castle is well worth visiting while you are in the area.
Balmoral castle
This is a quite stunning castle that was built in the 1850's for Queen Victoria and Prince Albert and is well known for being currently used as the private home of the present Royal family who visit every autumn for about 8 weeks. It is certainly an iconic place to visit and witness yourself and although you will not able to look inside the building, the gardens and the surrounding woods are a popular attraction in their own right.
When you consider the history of just these five castles highlighted and bear in mind how many other interesting places there are to see, it is not hard to understand why Scotland is such a popular tourist destination.
Lydia Clarke enjoys sharing her passion for Scotland through blogging. She has extensive experience as a travel consultant.
By accepting you will be accessing a service provided by a third-party external to https://landed.at/