Athens is a wonderful city full of history and culture. Here's a backpacker's guide to help you make the most of your trip:
Accommodation: There are plenty of hostels in Athens, particularly in the central areas of Plaka, Monastiraki, and Psirri. You can find cheap accommodation that fits your budget and preferences.

Getting around: Athens has a good public transportation system, including buses, trams, and the metro. You can purchase a single ticket, but you can also buy a multi-day pass if you're planning to stay for a while. You can also explore the city on foot or rent a bicycle.

Must-see sights: Athens is known for its ancient history, so be sure to visit the Acropolis and the Parthenon, which are the most famous historical sites in the city. Other notable sights include the Ancient Agora, the National Archaeological Museum, and the Acropolis Museum.
Image credit Photo by Constantinos Kollias

Food and drink: Greek cuisine is famous for its fresh ingredients and unique flavors. Make sure to try the traditional souvlaki, gyros, and moussaka. Athens also has a thriving coffee culture, so be sure to visit a local café and try some of the city's specialty coffee drinks.

Nightlife: Athens has a lively nightlife scene, particularly in the neighborhoods of Psirri and Gazi. You can find bars, clubs, and live music venues that cater to all tastes and preferences.

Safety: Like any big city, Athens has its share of pickpockets and scams. Be sure to keep your valuables safe and be aware of your surroundings, especially at night.

Day trips: If you have time, consider taking a day trip from Athens. You can visit the ancient city of Delphi, the temple of Poseidon at Sounion, or the picturesque island of Aegina.

Budget: Athens can be a budget-friendly destination, especially if you're willing to stay in hostels and eat at local tavernas. However, be prepared for some sites and activities to have entrance fees.
With this guide, you should be well-equipped to explore Athens on a backpacker's budget. Enjoy your trip!

Hostels in Athens Hostels and Apartments
---
Travel Author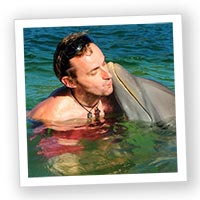 Calvin has been visiting Greece for many years and loved buying beers with Drachma and has a good amount of local knowledge of the island.
He hates leaving after any trip and has to console himself by writing and sharing articles and photos on it. You can find and connect with him on linked in here.

Likes
Travel, Gaming, Scuba Diving, Skiing and anything to do with water.

Dislikes
People who don't care, politicians doing nothing and needless competitivness- oh yes and being tired in an airport.