Nestled in the heart of the captivating Greek archipelago, Zakynthos stands as an alluring gem that has been enchanting travellers for decades. From its sun-kissed beaches to its vibrant culture and history, this island offers an unforgettable holiday experience that caters to all types of wanderlust. Let's delve into the must-visit destinations and experiences that Zakynthos, also known as Zante, Greece, has to offer.
Travel Author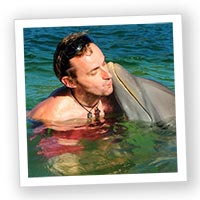 Calvin has been visiting Greece for many years and loved buying beers with Drachma and has a good amount of local knowledge of the island.
He hates leaving after any trip and has to console himself by writing and sharing articles and photos on it. You can find and connect with him on linked in here.

Likes
Travel, Gaming, Scuba Diving, Skiing and anything to do with water.

Dislikes
People who don't care, politicians doing nothing and needless competitivness- oh yes and being tired in an airport.
1. Tsilivi: Where Tranquility Meets Excitement
Tsilivi, a charming coastal village on Zakynthos, effortlessly blends tranquillity with excitement. Its golden sands and crystal-clear waters offer a serene atmosphere for relaxation, while the array of water sports and beachside bars add a touch of thrill.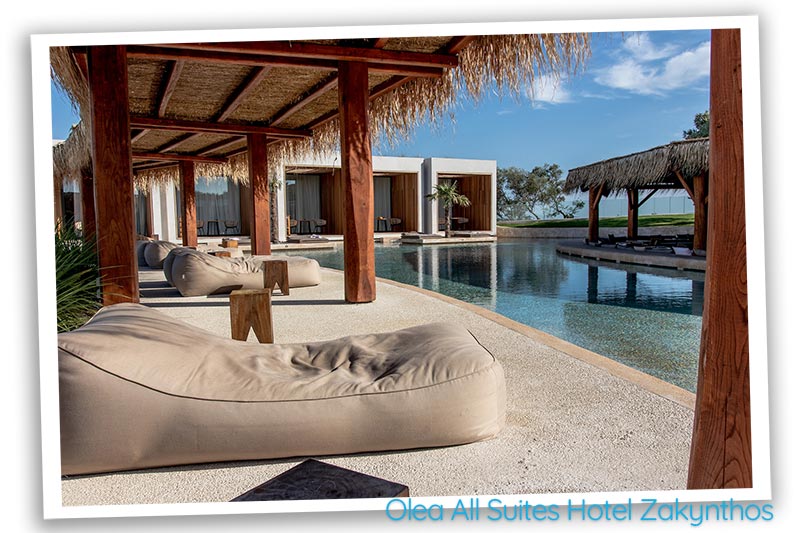 Olea All Suites Hotel Zante Reviews
Zante holidays become unforgettable here, as you can unwind in a beachside hammock one moment and embark on a jet ski adventure the next. The Tsilivi experience is truly the epitome of balance. Read more on Tsilivi on its own official website here.
2. Luxurious Retreat at Domes Alus Zante

Domes Aulus Zante For those seeking unparalleled luxury, Domes Alus Zante is a haven of opulence. This exquisite Zakynthos hotel redefines indulgence, with its lavish accommodations and stunning views of the Ionian Sea. A stay here is a harmonious blend of modern comfort and traditional charm, making it an ideal choice for travellers who seek the best of both worlds.
Domes Aulus Zante Reviews
3. Laganas Beach: Where Fun and Conservation Converge
Laganas Beach, renowned for its stunning vistas and vibrant nightlife, is also a vital nesting ground for the endangered loggerhead sea turtles. This unique coexistence of entertainment and conservation makes Laganas Zante a multifaceted destination. By day, sunbathe on the sandy shores, and by night, immerse yourself in the pulsating energy of the beachfront bars, all while contributing to the preservation of these magnificent creatures.
Here where beach clubs and bars come to life as the sun sets. This energy-packed destination attracts partygoers from around the world, making it a hub for fun and entertainment.
4. Argassi: A Glimpse into Local Life
Argassi, a quaint village on the southeastern coast of Zakynthos, offers an authentic Greek experience. Stroll through its charming streets lined with traditional tavernas, and you'll quickly find yourself immersed in the local culture. The warm hospitality of the locals and the proximity to attractions like Alykes Beach and the Zakynthos Blue Caves make Argassi an inviting choice for explorers seeking an immersive escape.
5. Unwind at Zante Maris Suites
For travellers seeking a more intimate and tranquil escape, Zante Maris Suites provides an idyllic retreat. Tucked away in Agios Sostis, this boutique hotel offers serene accommodations with breathtaking views. Indulge in wellness activities, savour gourmet cuisine, and embrace the tranquillity of the surroundings - a recipe for a rejuvenating holiday experience. This is an adult-only hotel.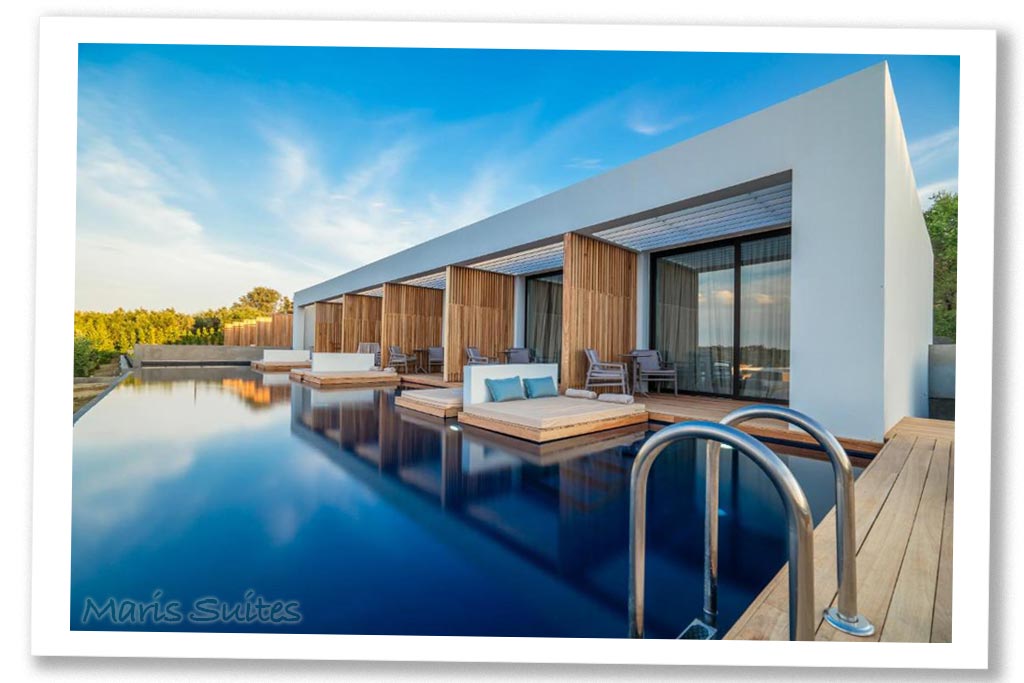 Zante Maris Suites is a retreat that captures the essence of serenity. Surrounded by nature's beauty and offering stunning sea views, it's a place where you can disconnect from the world and reconnect with yourself. Whether you're indulging in spa treatments or simply enjoying the peace and quiet, Zante Maris Suites provides an oasis of calm.
Zante Maris Suites Reviews
6. Banana Beach Zakynthos: A Slice of Paradise
Banana Beach, with its stunning turquoise waters and soft sands, epitomizes the notion of paradise. This pristine stretch is a haven for water sports enthusiasts and sunseekers alike. From windsurfing to beach volleyball, there's no shortage of activities to keep you engaged. As you lounge under the Mediterranean sun, it's easy to understand why this beach is a true jewel of Zakynthos.
Banana Beach isn't just about lounging on the sand; it's a paradise for Ibiza-style music with trendy bar hangouts too. The playful energy of the beach and the thrill of these water adventures make Banana Beach a dynamic destination.
7. Unforgettable Stay at Aluasoul Zakynthos
Aluasoul Zakynthos offers a blend of elegance and comfort that captivates discerning travellers. This Zakynthos all-inclusive resort provides an immersive experience, where world-class amenities meet the island's natural beauty. Indulge in delectable cuisine, unwind by the pools, and let the serene ambience whisk you into a state of pure relaxation.
Aluasoul Zakynthos is more than a resort; it's a destination where dreams are realized. Whether you're seeking a romantic escape or a family getaway, this haven offers tailored experiences that cater to your desires. From gourmet dining to pampering spa treatments, Aluasoul Zakynthos invites you to indulge in a world of luxury and relaxation.
8. Zante Sun Resort: Where Every Wish is a Command
Zante Sun Resort, situated in the heart of the island, caters to guests' every desire. Whether you're yearning for beachside lounging, fine dining, or rejuvenating spa treatments, this resort makes it a reality. The combination of stunning accommodations and personalized service ensures that your stay is as memorable as the island itself.
9. Exploring the Marvels of Alykes Beach
Alykes Beach, with its soft sands and shallow waters, is a paradise for families and beach lovers. The calm waves create an inviting setting for swimming and leisurely walks along the shoreline. Nestled between lush landscapes and the Ionian Sea, Alykes Beach offers a serene escape for those seeking relaxation and natural beauty. A Family-Friendly Haven Alykes Beach isn't just a paradise for adults; it's also a haven for families. Its shallow waters and gradual entry make it safe and enjoyable for children to swim and play. The array of family-friendly activities, from building sandcastles to playing beach games, ensures that everyone, young and old, can create cherished memories by the shores of Alykes Beach.
10. Unveiling the Wonders of the Blue Caves
A visit to Zakynthos wouldn't be complete without exploring the Blue Caves, a geological marvel that dazzles with its vivid blue hues. Embark on a boat tour to witness the interplay of sunlight and water, creating an ethereal display that leaves a lasting impression. These natural wonders are a testament to the island's unique geological history.
The Zakynthos Blue Caves, a natural wonder sculpted by the sea, are a sight to behold. Embarking on a boat excursion to these caves takes you on a journey through breathtaking rock formations and dazzling blue waters. As you weave through the caves' intricate passages, the play of light and shadow creates a surreal experience that's nothing short of mesmerizing.
11. Exploring Agios Sostis: A Tranquil Escape
Agios Sostis, a serene village on the southeastern coast of Zakynthos, offers a peaceful retreat away from the bustling crowds. With its charming harbour and inviting tavernas, it's a place where time seems to slow down. The gentle lapping of the waves and the warm hospitality of the locals create an ambience that's perfect for relaxation and introspection. Agios Sostis may be small, but its charm is undeniable. With its narrow lanes, traditional houses, and picturesque views, it's a destination that captures the essence of Greek island life. Explore the local shops, sample authentic cuisine, and take leisurely strolls along the coast - all while immersing yourself in the simple pleasures that Agios Sostis offers.
12. Discovering Zante Plaza Hotel
Located amidst the vibrant atmosphere of Zakynthos, the Zante Plaza Hotel provides a comfortable and convenient base for exploring the island. Its strategic location allows easy access to both the bustling towns and serene beaches, making it an ideal choice for travellers who want to strike a balance between urban exploration and beachfront relaxation.
13. The All-Inclusive Experience on Zakynthos
For those who prefer a hassle-free vacation, Zakynthos all-inclusive resorts offer an abundance of conveniences. These resorts, such as Zante Sun Resort, go beyond just providing meals and drinks. They curate a holistic experience where entertainment, activities, and relaxation are seamlessly integrated, allowing you to fully immerse yourself in the island's beauty.
14. Unwinding at the Zante Sun Resort
Zante Sun Resort is a testament to luxury and comfort on Zakynthos. With its stunning architecture and well-manicured grounds, it's a place that transports you to a world of tranquillity. From lounging by the pool to indulging in gourmet dining, every aspect of your stay at Zante Sun Resort is designed to provide an unforgettable escape.
15. Keri Caves
The Keri caves are a comprehensive set of caves in the limestone cliffs around the southern tip of Zante. This is a very popular tourist attraction for people on Zante Holidays. You can rent your own speed boat and explore the area. You will need at least a couple of hours. Extend this cave visit with the island of Marathonisi where it has it's own beaches and attractions to enjoy.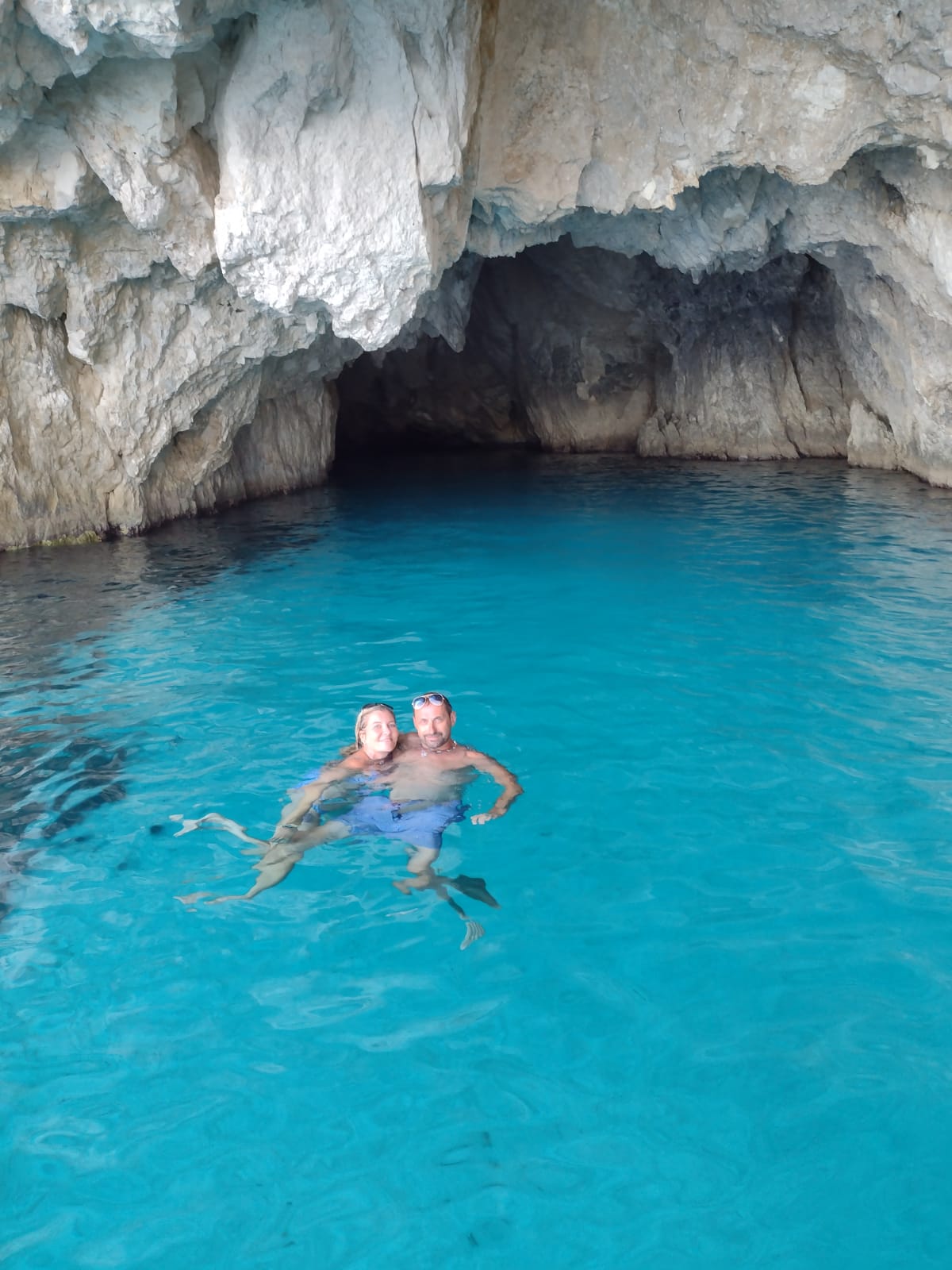 That's a Wrap!
In this comprehensive guide, we've explored the diverse landscapes and experiences that Zakynthos, Greece, has to offer. From its stunning beaches to its luxurious resorts and captivating natural wonders, the island presents an array of choices that cater to every traveller's preferences. Whether you're seeking relaxation, adventure, or cultural immersion, Zakynthos invites you to embark on an unforgettable journey.

From the lively shores of Laganas to the tranquil hideaways of Zante Maris Suites, Zakynthos beckons with a myriad of experiences that cater to all preferences. Its beauty goes beyond the surface, intertwining conservation, culture, and luxury in ways that make each visit unforgettable. Whether you're seeking vibrant nightlife, serene beaches, or cultural immersion, Zante, Greece, offers a journey filled with enchantment and discovery. Plan your escape to this island paradise and uncover the magic that awaits at every turn.
Image Credit
Rachel Roffe
Tsilivi Photo by Ran Berkovich
You May Also Like