Located in the Ionian sea, Zakynthos (Greek Ζάκυνθος) or as some call it Zante (the Italian name) is hot not just by climate but also by popularity. Is it a manageable size (3rd largest island in ionian sea), or the fact that it has been a good value destination or just that it has one of the most photographed landmarks in the world; Shipwreck Beach? We will explore why and let you know the reasons.
Be sure to check out the Zakynthos Zante Travel Tips at the end for really great tips and tricks to make your stay even better.
A Zakynthos travel guide and is Zakynthos good?
We have written this succinct guide to help get you ready for your zante trip! Make the best by reading all the essential information. Discover all about the island's fun places, resort hotels, key attractions of course restaurants and beaches, and not forgetting the amazing photo spots for your social!
Table Of Contents
When To Visit | Getting to Zakynthos | Where To Stay | Getting Around | Key Attractions | Things To Do | Zakynthos Beaches | Zakynthos Town | Videos | Map | Facts
Aside from the well known beaches there is spectacular views, beautiful flora and fauna and nature such as the in danger turtle species Caretta Caretta (Loggerhead turtle). You will find lovely villages typical greek food and will enjoy some of the best value tourism available in Europe.
The population is around 40,100 but temporary visitors to the ionian islands is estimated to be around 2.85M.
When To Visit | Zakynthos Weather
Shoulder seasons mean the temperatures are not too hot and you can avoid the higher costs of high Summer. So aim for March to May and September to November. Peak season is June July and August, around Christmas and easter too. In the peak seasons prices are highest and places more crowded. You may find many travel services cut after October the end of the tourist season. So the weather for zakynthos drives people to visit from May through to October. the 6 winter months the island gets a much needed rest!
Average Temperatures Per Month Zakynthos Zante
(Month)(degrees centigrade) Jan 11, Feb 11, Mar 13, April 15, May 19, June 23, Jul 26, Aug 26, Sept 24, Oct 20 , Nov 16, Dec 13.
The sea temperature goes from 15 to 26 degrees centigrade. For more detailed weather cosult this page.
Getting to Zakynthos
You can get a ferry across from Killini, the Penopolese peninsular area of the Greece mainland. This arrives at Zante town (Zakynthos the capital). The other port of Agios Nikolaos has a service from Kefalonia (1.5hrs).
You most likely will arrive by air either domestically from Athens (all year round) or Kefalonia or intenationally from European airports during the summer. The airport is 5km from the capital city. Dionysios Solomos is the name of the airport on Zakynthos. Local taxis drive passengers to their destination resorts and villas.
Where to Stay
It is worth reading up on the areas as some can be for party-goers whilst other locations represent more family friendly spots. So depending what you like you can easily find great value accomodation. Here is a good option letsos hotel in Alykanas.
South
The most touristed part of the island thanks to the party capital of Laganas. There are better beaches and options on the east side for staying. If you want to let your hair down though it could be worth considering. Kalamaki is worth looking at as a naturaly pretty beach spot. Keri has lots to see and do. It has a nice calm vibe and would make a good base if you like villas.
West
There are no resort places to stay on the least inhabited west side but you might find some private rentals. This is where you get the cliffs and more mountainous areas of Zante. You will likely be here on some kind of boat trip like the Keri caves.
North
There are some resorts in the north, otherwise it's a similar story to the west with Navagio Beach being the main reason boat loads of tourists arrive; in the morning daily. Greece opens early and closes early. The north is hilly so sort out your hill starts.
East
With the most roads and the capital Zakynthos town (Greek name) Zante (Italian). There are great beaches and places to have fun in not to mention many resosts and villas either side of the capital.
Hotels and Resorts in Zakynthos
Lesante Blu - Tragaki | Stylish luxury suites overlooking the ocean, infinity pool.
Letsos - Alykanas
Getting around Zakynthos
The western side of the island is more mountainous which meant that road development in the flatter east side prevailed. You can rent a car for a few days like most do to see the island. From Zakynthos town you can take buses to all the touristic centers (Alykes [18km], Argasi, Kalamaki,Laganas, Limni Kerì, Tsivilì,Vassilikos).
Key Attractions
Navagio Beach or Shipwreck Cove
The capital Zakynthos town, a port city
Church of Agios Dionysios

The Blue Caves- Potamitis Windmill is close by and cape Skinari.
Water Village at Tragaki - Check on Viator
Damianos Caves at Agalas village- this is an area inland with hiking and biking trails and not much else.
Keri Caves- You can rent your own speedboat to discover the beaches and caves along the coast including Marathonisi island with it's own beach.
Venetian Castle in Zante Town towards the rear at Strani hill.
The marine park stretches across the southern peninsulars and has a variety of landmarks to enjoy apart from the water.
Things to Do
Do consider an afternoon in one of the many pool restaurants probably close by to you. Aside from the many tours you of course have many pools and beaches as it is lovely and warm. If travelling on a budget you can stay in a small place without a pool and enjoy the water equally in these places.
You will see many people renting quads (all terain four wheel vehicles) of different powers. We recommend you at least take and use a helmet and take it slow.
Scuba Diving, Boat Trips, Hiking, Horse Riding, full list of tours on Viator, Archery, Snorkling, Sailing (day or charter)
Best Beaches Zakynthos
Alykes Beach - nice spot with restaurants and beach furniture for rent. A sandy beach well reviewed.
Shipwreck Beach AKA Navagio Beach- only accesible by boat or tours. You can visit the upper cliffs and look down by road.
Porto Limnionas- picturesque cove popular with vloggers as a dine and dive in spot.
Turtle Beach
Marathonisi Island

Keri Beach- a small picturesque port in the south. Take your own speed boat tour or rent your own powerboat to visit the Keri caves. The beach is small but little visited. There is an even smaller 'harbour' side beach which has as usual fantastic water.
Xigia Sulphur Beach-
With the possibility of health benefits you can put up with the eggy sulphur smell for a couple of hours. You will not want to spend longer as it is a small beach and gets very crowded. There is limited parking too- sometimes the police post tickets to everyone parked along the road. There is paid for parking for €3.5 It's a pretty spot like many on the island.
Xigia Beach Zakynthos

Gerakas Beach
Dafni Beach
Kalamaki beach is part of the Marine Park which is a protected area. Development is minimal the beach is lovely sand. Towards the eastern end is considered naturist. The further east you go the more picturesque is the headland. You will see many turtle egg cages on the sand protecting turtle nests. Kalamaki is worth picking for a beach day with decent facilities.

A plane comes into land over Kalamaki Beach




Laganas Beach
Vasilikos beach a wide stretch of beach with dunes and typically clean waters. Find beach services such as Banana Baya providing places to eat and drink and rent loungers and umbrellas.
Zakynthos Town
A manageable port town which is lovely to stroll around and have a spot of dinner or just a coffee. In 1953 the Ionian Earthquake struck and damage can still be seen today. There are all types of shops and things you would need such as banks and pharmacy here. There are entertainments to suit all tastes of an evening including dancing the night away. Hike up Strani Hill where you can get fantastic views and learn of Dionysios Solomos, the national poet of Greece, wrote the lyrics of the national anthem. In the town centre search out Pl. Agiou Marko (San Marko (St Marks) Square). Agiou Marko is a nice spot for refreshment and to imagine yourself as a noble in the 18th century where they would hang out! It was reconstructed after the earthquake in it's original form. Enjoy the catholic church of Saint Mark here.
Best Videos Zakynthos
youtube.com -JCSieyq3bc - 9 minutes, a great overview of the island with some of the don't miss attractions shown such as Navagio Beach.

youtube.com xNTGieXhvMA - Just images and natural sound- a welcome change from the usual vlogger madness - visions of zante
Zakynthos Location Map
It is possible to do a part visit to Kefalonia from Zakynthos from a day trip.
Zakynthos Travel Tips
Download a google map of the island to use offline. This saves your data or even if you have data from bad signal. You can still use Google maps as normal. Click here for instructions.
It's hard to know what the best option is to take travel money as the exchange rates are currently bad. What is a good tip is to avoid using the local Zante ATM's as they charge around €5.9 per withdrawl. Taking pounds sterling and changing that up at a local market got the same poor 1.1 rate however it was very convenient and you can change as little or as large amount as you need.
Rent a car from around €15-20 per day on a weekly basis. You can top up the cover from an internet provider to make insurance fully CDW. Providers may say that cover is fully comprehensive but chek the smallprint if this matters to you- usually it is not. If you are staying for a week take a car for just 3 days (€45per day) should be enough for you. Do not try to see all of the island in a week. You may see most things but will miss out on the relaxing side of things.
Invest in some reef shoes for the beaches are a little stony and pebally something like this.
Pictures of Zakynthos
Potamitis Windmill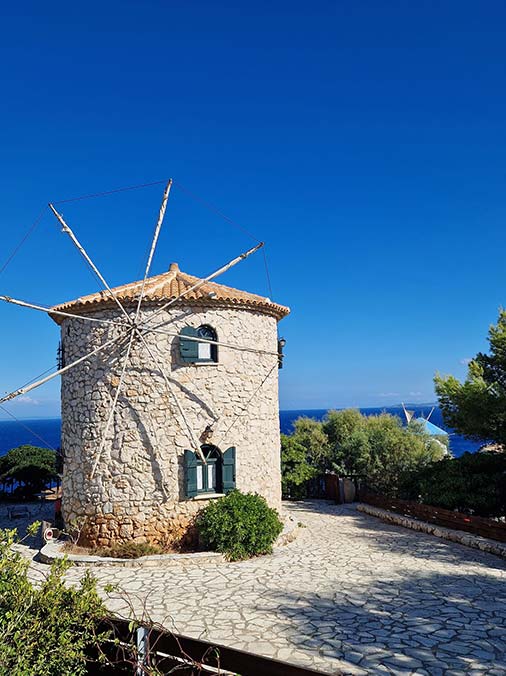 Scuba Diving Shop Keri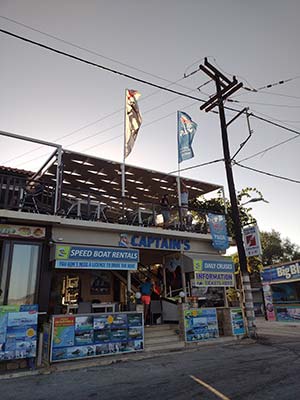 Lifeguard For Powerboat Renters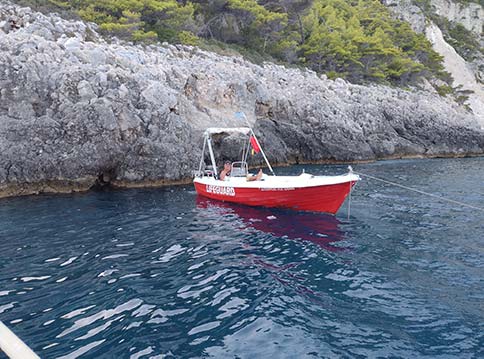 Protected Turtle Nest Kalamaki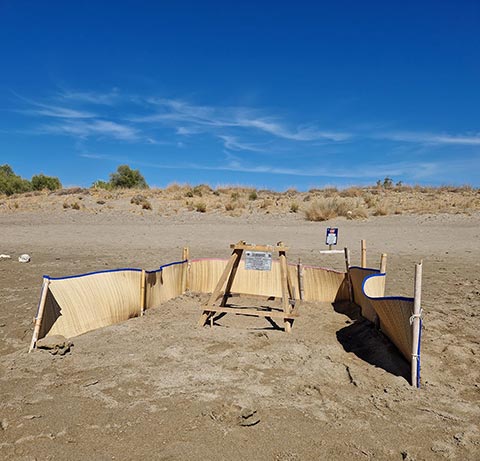 Banana Baya Beach Bar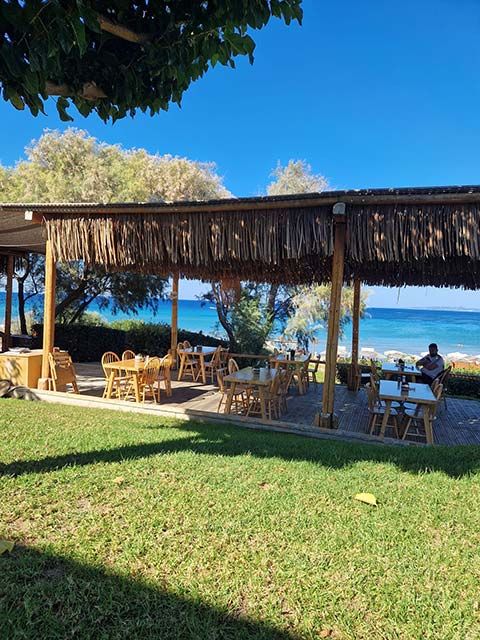 Historical Places
Church of St. Dionyssios, the Church of St. Nikolaos Molos. The Venetian Bridge in Argassi and the Venetian Castle in Bohali. Askos Stone Park in Volimes for those who love some nature and the Solomos Museum to name just a few. The Byzantine museum.
More Zakynthos Facts
Zakynthos, is the third largest of the seven islands belonging to the Ionian Islands (once called Heptanese) group of islands.
Zakynthos, similarly to the other Ionian Islands, was under Venetian occupation for over three centuries (1479 – 1797). The Venetians brought art and culture to all the islands in the region.
Places to Stay in Zakynthos
https://landed.at/hostels-and-apartments/kavos-psarou-studios-apartments
Search this website for more Zakynthos travel
There are other Greek islands to discover if you can't find a decent price, such as Corfu famed for it's venetian influence style as opposed to more cycladic looking Santorini. With the incredible news that the internet doesn't know exactly how many islands there are in Greece (do you count the smaller islets too?) It is around 5999.
Travel Author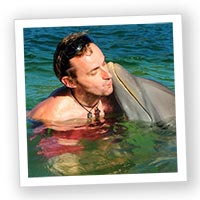 Calvin has been visiting Greece for many years and loved buying beers with Drachma and has a good amount of local knowledge of the island.
He hates leaving after any trip and has to console himself by writing and sharing articles and photos on it. You can find and connect with him on linked in here.

Likes
Travel, Gaming, Scuba Diving, Skiing and anything to do with water.

Dislikes
People who don't care, politicians doing nothing and needless competitivness- oh yes and being tired in an airport.
Credits
Photo by Erica Magugliani
Photo by Michalis S