Romania Travel & Destinations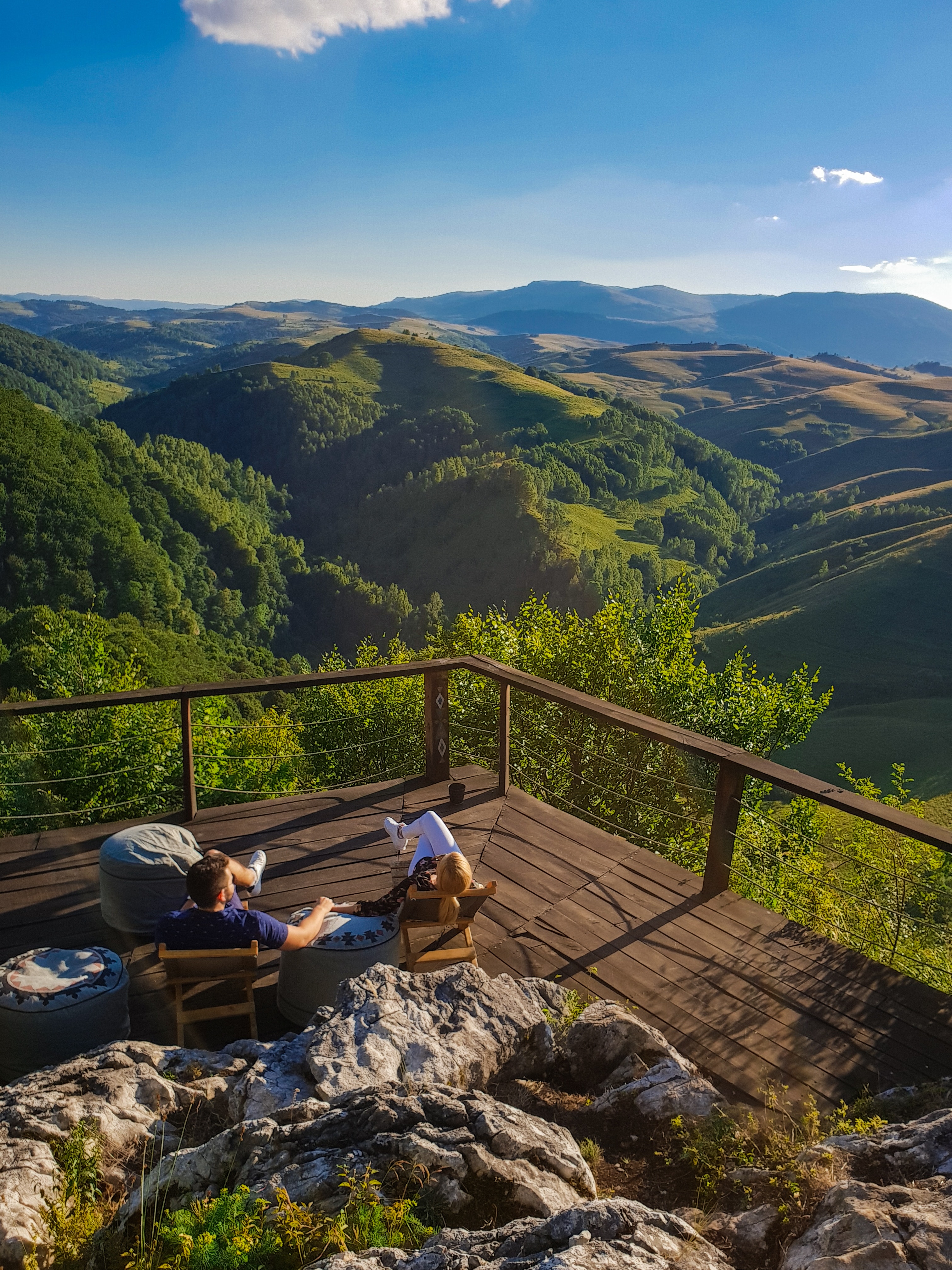 Flag of Romania
🇷🇴
When it comes to Romania two very famous (yet strikingly different) names come to mind: Vlad the Impaler and Nadia Comaneci. And two very distinct regions also come to mind: the Carpathian Mountains and Transylvania.
What you'll find in between these two regions (and its famous and infamous residents) is a country full of wonder and surprises, wine and castles, thermal springs and food influenced by a handful empires.
Location Map
FYI--for those of you who don't know, Nadia Comaneci was an Olympic gymnast during Romania's days in the Eastern Bloc; and the first woman to ever receive a score of a perfect-10.
Vlad the Impaler, who didn't get his name until after his death in the late 15th century, was the Prince of Wallachia (Vlad Tepes) who impaled tens of thousands of his enemies on long poles. No one ever said life in the Middle Ages was an easy one.
A picture of him hangs in Innsbruck's Ambras Castle in Austria, but he's most famous for being the inspiration for Count Dracula. His Bran Castle is one of the most famous castles in the world.
Vlad was born in the medieval town of Sighisoara, which still has many of its cobblestone streets and nine towers.
Another wonderful Romanian town is Biertan, found in Transylvania; full of stunning Saxon churches. In the town of Costanta, once a bustling Byzantine port town, dates back to the 6th century BC to the days of the Ancient Greeks.
The natural side of Romania is a sight to behold. Hiking through the Carpathian Mountains is a great way to see it; and the forests are quiet and full of wildlife like bears and wolves. Wintertime doesn't stop the action, bobsledding is always good.
Close to the town of Buzau, Romania has these mud volcanoes that spew mud instead of molten lava. Do you think that's as good for you as Romania's thermal springs?
Probably, but Romanian food (having been influenced by the Greeks, Romans, and Turks) is good for the body and soul. Try the Pasca, a cheesecake of sorts; and the wines are simply divine. Glühwein is mulled wine, good for those cold winter nights.
And cold they get, especially up in the Carpathian Mountains where it generally snows from December to April. Summers in the southern part of the country can get downright hot, but sea breezes along the Black Sea Coast help cool it down.
The southern part of Romania is where you'll find its capital city of Bucharest, full of nightclubs restaurants, and cafes. They make a wonderful venue as you discuss the medieval frescoes found at the Painted Monasteries in Bucovina.
It's a lot easier to visit Romania than it was back in Nadia's day, just a passport or European Union Identity Card. Some foreign nationals do require an onward ticket (Australia, Canada, USA), but no visa is necessary. Plus, with no major health concerns either, Romania is a much safer place than during Vlad's days.
Just keep in mind that Romania is a very conservative country; and it's best to keep things formal when meeting someone for the first time--like addressing someone as Mr. or Mrs. So-and-So.
That being said, Ms. Comaneci and Mr. Tepes, what a wonderful country you have.
Image Credit