Israel Travel & Organised Tours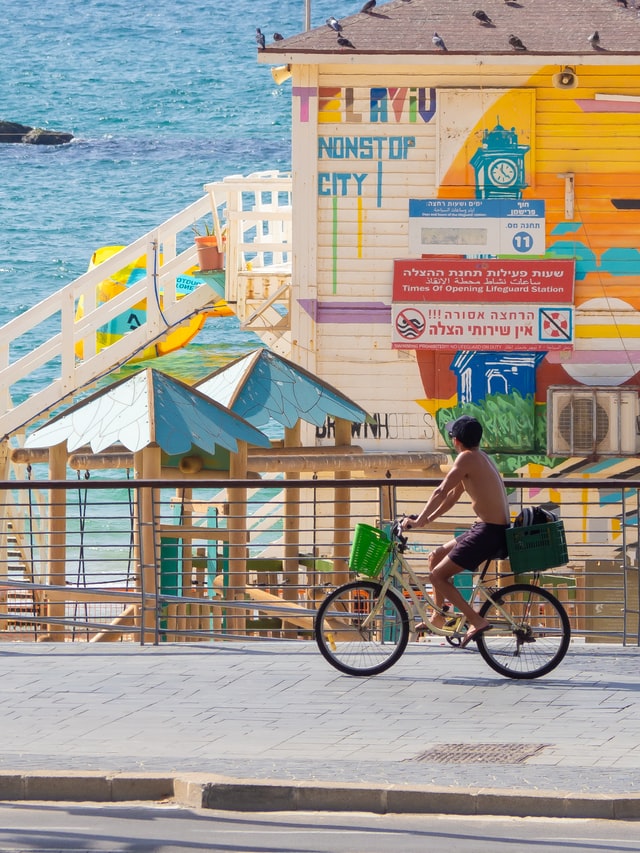 Flag of Israel
🇮🇱
One thing everyone can agree on is that Israel is a holy land and Jerusalem is the centre. For Jews it means a very different thing to Muslims and again to Christians. Each have their own claim.

Learn about how the former Palestine was divided up via the Israel war of independence and events of the great wars here.
A Jewish state surrounded by Muslim countries it is heavily defended (e.g. the security fence). With a population close to 9M in 2021 it's not large. The currency is the Shekel.
Location Map
Getting around is easy with modern freeways, you can take organised tours or rent your own car.
Things to see and do in Israel
Jerusalem
Jerusalem- a modern city of around 850k people. The old part houses the church of the holy sepulchre for Christian worship, the Dome of the Rock for Muslims and the Western Wall (within Temple Mount) is the most holy place for Judaism.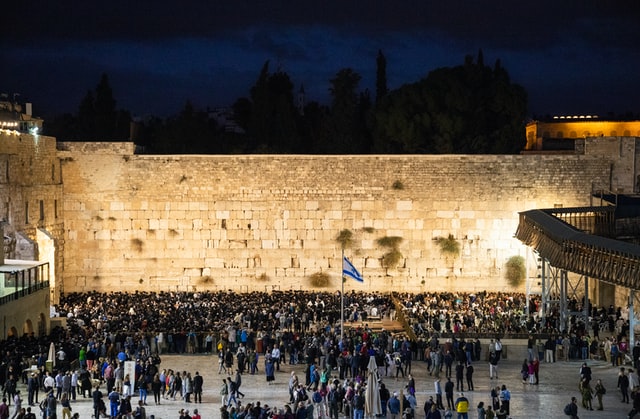 Western Wall Jerusalem

Christians are able to follow what is believed to be the last steps of Christ as he carried his own cross.
Stop and enjoy a Pomegranite juice drink a symbol of vitality between tourist stops!
The Damascus gate is the entry from old Jerusalem into new Jerusalem. Learn how to denote a persons religion and how religious they are (secular or orthodox) from how they are dressed. Yes Jerusalem is a great place to people watch and you should learn the significance of the attire and styles of hair to really appreciate your travel.
The Hollocaust museum Yad Vashem is a sobering memorial to all those involved and the hall of names tries to put a face to every single victim.
Tel Aviv
Tel Aviv- a nod to a more modern Israel with a mediteranian seafront! A great place to cool down and topup the tan. Enjoy the cuisine of Israel here.
Fortress of Masada
Fortress of Masada- On an important location where king Herrod built this place as a last stand against the Romans. With an inevitable loss the rebels took their own lives rather than be slaves to the Romans. The event was a very important one in Judaism. - "Mosadas shall never fall again."
Sea of Gallilee
Sea of Gallilee- a biblical place of yesteryear and today a place for recreation. A sea yet is a big source of fresh water. Fed by the river Jordan where it is said Jesus was baptised and you can be too! Remember the story of Jesus also walking on water, it was here. Many stories in the Bible originated here. It is a popular touritic point for Christians.

The Dead Sea- the lowest place on earth.
Haifa
Caesarea
Akko
Discover an Israeli Kibutz
Food and Drink
Dishes based on Hummus, Falafel and Shawarma are a good place to start. Enjoy a cool beer with your guests and don't forget to say L'chaim (cheers). Interestingly that the cusine is shared like a lot of things between religions in this part of the world.
Beteavon - Bon apetit.
Video
Credits
Western Wall by Sander Crombach
Tel Aviv Photo by Yoav Aziz
Details

Category: Israel
The Dead Sea is located near Jerusalem which is the ancient and capital city of Israel. The Dead Sea is popular for its salt and mineral quality. There are many spa resorts located on the sea shore which provide spa enriched treatments with natural minerals. Dead Sea hotels are usually fully booked in the summer as the beach is considered the best place to enjoy the holidays. Summers fall in July and August so if you are going to embrace the sea's beauty avoid going during this period. It is however recommended to visit the Dead Sea during the month of November onwards. You can book hotels in a package deal through tour operators or over the Internet. However there is always an option of booking with the hotel directly over the phone or face to face.
There is a wide range of locations available near the Dead Sea. Leonardo Club Hotel is a 5-star hotel located along the beach. This property is well known for its fantastic restaurants and rooms. Health spas with mineral treatments are available, which is the special highlight of this hotel. Sauna facilities, Jacuzzi and private solariums add value to the money spent on your vacation here. Daniel Hotel is another 5-star property based along the sea shore. It is well-known for the stylish facilities within the hotel and spa facilities located on two floors. Guests, who prefer to spend more time in spas and rejuvenate themselves with mineral treatments, should opt for this hotel as the range of spas and treatments available here is limitless.
Le Meridien David at the Dead Sea is a 4-star hotel known for its location over the mountains and sea. Masada is only ten minutes away from this hotel and hence, is preferred by travelers who are looking to explore the archeological ruins in Israel. Prima Oasis is the next in line in the 4-star category. Crowne Plaza, Lot Hotel and Hod Hotel are some more on the list of Dead Sea hotels which accommodates thousands of tourists at the Dead Sea.