4 minutes reading time
(840 words)
Things to do in Madrid | A long weekend in Madrid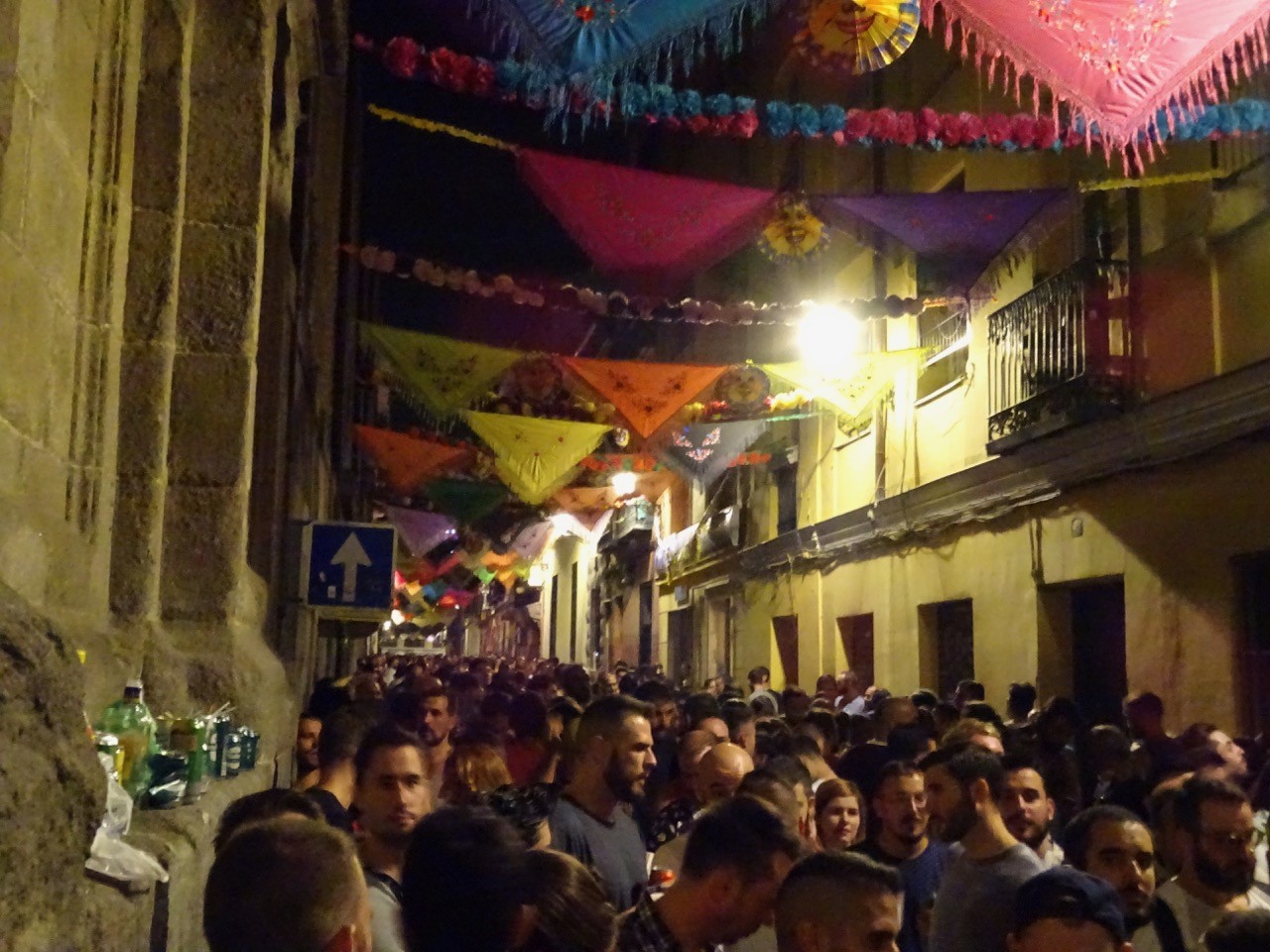 I took a trip with my partner to Madrid in August and for once was able to do some research that I can now share with you. If you don't do research on a short trip it may be relaxing but you can leave without seeing some of the better things. So I am sharing the wisdom of my weekend- this is a not a long post but an efficient one so please help share it and link to it.
Prado Museum
Showing world class works of art from Spanish artists also Italian and Flemish.

Velázquez, El Greco and Goya Raphael, Titian and Tintoretto, Bosch and Rubens
There are temporary exhibitions too.
Located on the Paseo del Prado
€15 gets you access to both the museum and exhibitions anytime or the museum is free after 6pm or 5pm on Sunday.

Página web oficial del Museo Nacional del Prado (Madrid, España)
Queen Sofia Museum
REINA is Spanish for queen so the Reina Sofia Museo.
Here is a link to the website - http://www.museoreinasofia.es/en
Located in a former 18th century hospital at Calle Santa Isabel 52.
Open: Mon and Wed-Sat, 10am-9pm; Sun, 10am-7pm
€2 pp Savings can be made to get tickets online at €8pp (10 normally)
exhibitions are extra €4(3 online) free after 7pm and Sunday after 2.30pm
Guernica by Pablo Picasso draws the crowds (editor says good that leaves the good stuff for me!)
International artists contributed to the 20,000 pieces though not are all to be seen. Yes you really can spend weeks in the museums in Madrid.
Thyssen-Bornemisza Museum
El Museo Nacional Thyssen-Bornemisza (Paseo del Prado, 8, Madrid-España) configura con el Museo del Prado y el Centro de Arte Reina Sofía el llamado Paseo del Arte.
13th century to present day art created by the Thyssen-Bornemisza family located Paseo del Prado 8 As with the other big two there are temporary exhibitions.€12 gets you access to both. Free Monday 12pm to 4pm.
Royal Palace, Calle Bailén
Yes Madrid has a Palace. Depending on the day and time it is free to EU citizens so take your passport. €11 euros otherwise anytime.
Real Madrid Bernabéu Stadium Tour
If you want to contribute to paying for the best footballers in the world then stump up the €24 euros. You get to see the tunnel and walk out onto the pitch see the presidential box and the trophies. It would have been interesting for me as I like football but I'm paying €24 euros!

Location Bernabéu Stadium, Avenida de Concha Espina 1
Madrid's main park, which used to be the gardens of a royal palace. Find it on the Plaza de la Independencia. Outside of summer it closes at 10pm or midnight during summertime and is free always. Inside you find the crystal palace and usually an exhibition of art. There are plenty of places to cool down with an ice cream or coffee.
Plaza Mayor
Now we are talking typical Spain postcard. It's a do not miss place for me and we spent some very pleasing times drinking for €8 euro pints of larger which worked in the temperatures which were lovely.
You see this idea exported to the zocalos of Mexico and it originates here. It is 17th century (1601-1700)

More on Wikipedia
Plaza de la Villa
The oldest square in Madrid.
Cava Baja
Here is a lively bar and tapas scene it marks out the original city walls.
Do try and get some tapas and drinks here it's a nice little spot.
San Andreas Church
Plaza de la paja for a lively attractive café scene.
San Fernando Royal Academy of Fine Arts Museum
Reputedly never too crowded
Located Puerta del Sol
Free on Wednesday otherwise €8. Closed on Monday, temp exhibits and an array of world class art again.
Descalzas Reales Monastery
16
th
century (1501-1600) Home to a residual community of nuns and housing an oimpressive collection of works. Opens late afternoon or evening depending on time of year and day so check here
Debod Temple

Calle Ferraz 1, Parque del Cuartel de la Montaña
Enter some description here...
Where we stayed in Madrid
My partner did an awesome job in getting a corner room with a balcony which made the stay extra memorable. Hotel Paseo Del Arte Madrid.
Plaza de Santa Ana

If you like monuments then this is a great place for you and afterwards drop in to Tapas bars and enjoy coffee in one of the dotted around Cafés.
Learn more - http://www.gomadrid.com/sights/plaza-santa-ana.html
National Archaeological Museum

By accepting you will be accessing a service provided by a third-party external to https://landed.at/