4 minutes reading time
(874 words)
Party Destinations for Backpackers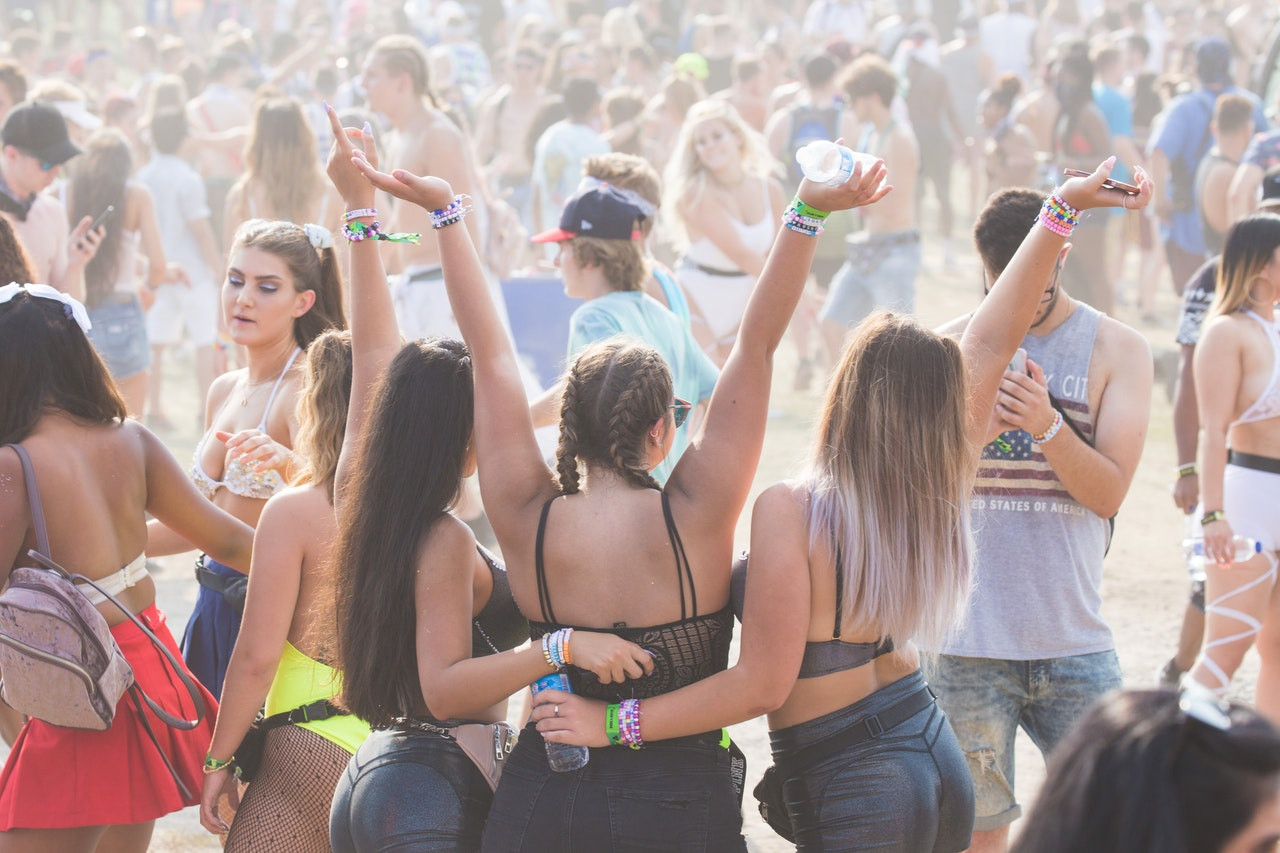 For the backpacker who likes to party here are my top 5 places to go to. It doesn't mean that in themselves they are the biggest parties just that they represent good value too and there are other things of interest outside of the party- let's face it you need some chill out time too so read on ...
City: Ko Phan Gan
Place: Haad Rin on Ko Phan Gan
Country: Thailand
Full Moon Party Thailand – Now you probably have already seen this and know about this one. It gets pretty crazy with buckets of spirit and energy drink mixed together before we get to mushroom shakes which you should be wary of. Have a good time without the latter is my advice. The sound systems are great and the party is all the way through the night on a wide expanse of beach. Men and women squat down to use nature's latrine (yes it's that kind of place) in the shallow waters and couples further up do their best to get it on. Good advice is to look after each other here, sometimes the half moon party the day before is just less hectic and better.


City: Ros Kilde
Country:Denmark
This summer festival just outside of Copenhagen is home to the annual rock festival. The Danes and their kind of Woodstock or Glasto it's a great week of camping so long as it isn't too wet all week.

Location: Lapa
City: Rio De Janeiro
Country: Brazil
Watch yourself it isn't the safest place but if you don't be stupid it makes for being part of the fun. Don't go down side streets and stick to the more central area you will get the best value drinking on the planet and the really good thing is you wake up in Rio De Janeiro – sleep it off on Ipanema beach. If you have planned it right there is an even bigger party the Rio Carnival. And don't miss the chance to watch a football game in the Maracana Stadium by way of a football tour Rio


City: Key West
Region: Florida
Country:USA
This is just a fun place to be and my favourite is Dirty Ricks across from the sloop. The live bands play the best rock music if you want a more sedate evening they have that too. Its very gay friendly and part of the fun are the transvestite shows , a must do.
City: Mexico City
Country:Mexico
You will need to find a good club and like most big cities that changes weekly. But when you do find a good place then there is no bigger party than clubbing in Mexico.

City:Miami
Spot: South Beach
Country: USA
Start early on frozen mixers from fat Tuesdays or wet willys then if your chic enough get down into rodbells on 1 street. Otherwise track the flyers and check the DJ's to know what clubs are good. Of course the bigger the better Cro Bar closed which was great then there was Bed and of course Space. The great thing about Miami is it's a lifestyle set on a great beach.

City: Buenos Aires
Country: Argentina

You can get from Tango and dinner to some of the best clubs in town without leaving your own hostel ! Its true clubs in hostels – it's the way forwards. Check out Milhouse Hostel Buenos Aires
Other great party destinations
Ko Phi Phi in Thailand
Sun Jam Utila Honduras (if it still exists)

Any town in latin america over Semana Santa (easter)
St Lucia Gros Islet Jump Up

Barbados Fish Fry Oistins
Some great party islands and places in the Caribbean
Cancun, Mexico
San Juan, Puerto Rico
You would expect that the birthplace of reggaeton would be a happening place and it is ! Key areas are Old San Juan and Condado, a range of bars and clubs and of course restaurants before you get started.
Santo Domingo, Dominican Republic
For many they don't escape the resort apart from tours – this is a bit of a shame as the capital Santo Domingo rocks with a musical diversity that would challenge any other.
Port of Spain, Trinidad
Hosting the biggest and most brash carnival in the Caribbean probably accounts for a great deal with how the music scene is in trinny. Make sure to ask a local – they are extremely proud to export such a massive image and event and love to chat about their music and nightlife.
Montego Bay, Jamaica
Key zone for nightlife outside of your resort is Gloucester Avenue on the "hip strip." Sports, theatre bars even some jazz.
Philipsburg, St Maarten
The capital holds the entertainment with beach bars and a casino.
Cabarete, Dominican Republic
This is a beach well known for windsurfing and kitesurfing. It is mentioned as being bohemian – I'm there… is set right on the beach is also very close to my heart. There is something about partying with your feet in the sand right?
Oranjestad, Aruba
Casinos are not the only place to have fun here.
St Lawrence Gap, Barbados
the St Lawrence Gap area in Christchurch has some of the best nightlife in the as much as 24 hours.
By accepting you will be accessing a service provided by a third-party external to https://landed.at/