7 minutes reading time
(1355 words)
Affordable Holidays for Large Families - Renting a Villa Quesada Costa Blanca Spain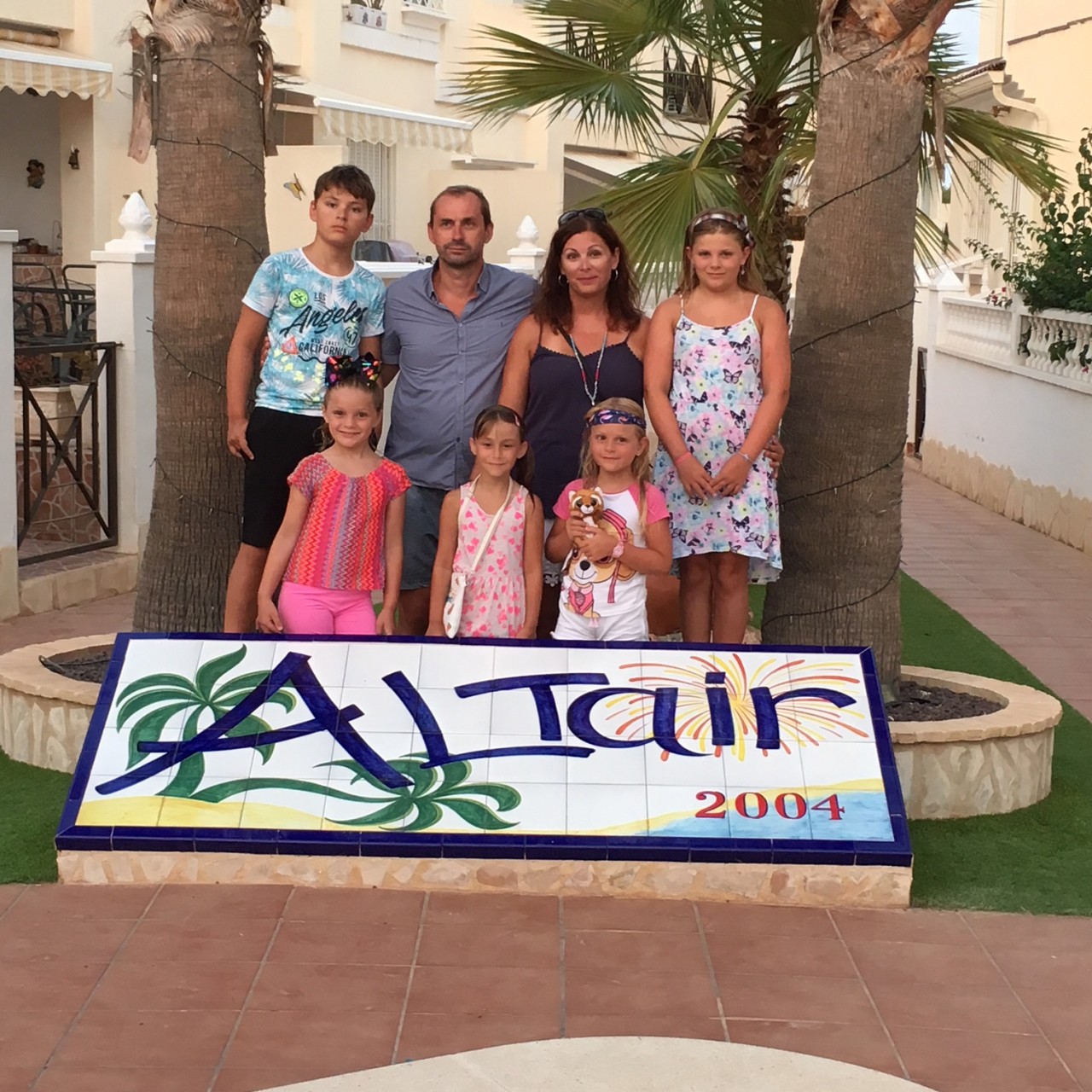 As a family of just one and 5 children I think I can say that I have experienced many types of holiday away and at home from the UK in the school summer term when prices go crazy. This includes camping to the south of France which no longer seems to hold the same value it once did.
It is an expensive holiday especially when you have 7 seats on a plane to find a ticket for. it is a real challenge, so much so that on a financially poor year we took the decision to not book early and knowing that there would maybe ONLY be caravans on English coasts perhaps from last minute cancellations. Not the best situation however the weather in summer 2018 in the uk was particularly hot.
A villa in Quesada Spain came up that could accommodate our group but now finding affordable flights would be a challenge interesting that this can be done from a few airports in Spain it makes the region a good option for cheaper flights . Beziers in France where we had been before was too much as was Murcia Spain as examples of flights that were too expensive in the kids summer holidays . I gave the example of Beziérs as you might have thought that camping in the south of France as we have done here cheaper but we found not; and when you go to these camps the facilities tend to be oversubscribed (no room by the pool etc) and the cost was MORE!
Cheap flights to Alicante came to the rescue and amazingly cheap car hire also meant that the 7-seater expensive taxi rides were also sorted out you need a car in this part of Spain. You could also fly into Valencia if staying longer to justify the extra drive or look for villas closer to Valencia!
Amazingly there is a good supply of villas in this part of Spain and so I let you parents into a great secret here so start looking around for your ideal Spanish villa now and read more to find out cool things to do and places to eat and enjoy the brilliant Spanish sunshine.
You really get good value from the villas around the region.
For example you should look for a pool with access very close to your property that you can keep an eye on the swimmers from the villa You might get lucky and be steps away.

So that affordable holiday is now budget flights and then a villa, with a pool your kids will rarely want to leave but lets wrap up looking at the region and a lot of cool things you can do.

---
A closer look at Quesada Torrevieja and Rojales
Quesada
Good Points
The Villas!
Very good beaches a 20 minute drive away
It may be a Spanish urbanisation but it isn't a concrete jungle- it feels spacious
Lidl and Aldi supermarkets (food is great value and cooking yourself keeps costs down)
Great bottles of wine from under 2 euros!
Close to Torrevieja
Good value restaurants

Easy to drive around if you have a sat nav or google maps working see the TIPS section
You can find free parking even in the 'centre'
Bad Points
Small uninteresting (in some ways) town centre
Not directly on a walkable beach
Quesada in itself has a small town centre for example there is no central square and Spanish feel and there is no greenery at best it's a functional urbanisation.
The centre probably won't interest you beyond the
fish and chip restaurant
bowling, Chinese restaurants (and Thai banana tree) a couple of cafes and petrol station; oh and of course
Quesada estate agencies
!
Kids will love the few 'Chinese Bazars' shops selling stuff for the pool stuff for souvenirs and even stuff for furnishing a villa. The fans are a great buy.
The fish and chip restaurant was great don't feel bad that you are eating English food abroad portion sizes are big and they do kids meals for even the hungriest teen in your group. We didn't do the bowling ourselves as we had a shorter break than ideal I think 10 days or 2 weeks is always better than 7!
Map 1 - General Area Coast Quesada Rojales and Torrevieja
Torrevieja
The busiest closest place has a theatre marina and beaches and of course shopping at a level beyond Quesada the beach in the main part of town is close to a promenade for buying souvenirs and taking fairground rides
Alicante is said to be nice in a cultured Spanish way as well Torrevieja may be easier it's not the easiest place to drive but still ok with underground affordable parking.
Rojales
Population 16 231 1st Jan 2017

Source: Instituto Nacional de Estadística, Madrid (web).

Rojales is worth a look around even with younger ones but beware you will need to plan toilet stops we went on a Sunday and found a band- Live Music under some shade a cafe and a wonderful scene at the houses in the caves attraction that brings most people to the town. We walked but it looks like you can drive too.

Map 2 - Rojales
Casa de las Conchas en Rojales En Rojales, al sur de Alicante, se encuentra la Casa de las Conchas, construida por Manuel Fulleda Alcaraz, en el nº 10 de Cuevas del Rodeo , una zona de cuevas destinada en la actualidad a talleres de artesanos y artistas con la sala de exposiciones Mengolero Le llevaría años …
The town is split by a river (segura) and you cross on foot by footbridges there is an ok church and you can find a park on the street on a Sunday easily don't park on yellow or blue and look for signs blocking businesses depending on the day you arrive. It has a nice play park for the kids which you can stop in for 20 minutes but it is not worth a detour for.

The main attraction is the house of shells which is still inhabited and for sale! It was created by Manuel Fulleda Alcaraz. It was made by hand shells and artfully created tiles cover the outside wall but he continued inside too it is still inhabited.
If you drive from Quesada (10 minutes or less) you will pass the
Quesada Aquapark
also a place of interest. It was not for us so we will let you discover if this is right for you or not!
If you need a break and something different then I recommend you try to drive direct to the cave houses place with the café and music area then walk to the house of shells that way we did it all from the centre of town which was a bit harder and so we got less time at this interesting spot. The town is quite attractive with one way narrow streets and very different to Quesada a modern Spanish urbanisation.
---
TIPS
Download the Google map of the entire area so you wont use expensive data abroad- here is a link to do that.

Call your provider to get roaming if they don't do a good free option decide to find a better one!




Get a villa that is a good size for your party if you are there all week or longer you will need some escape space.
Do you have tips to share? Please comment below and I will shout out to you on twitter for helping and you get the kudos, I might even share a link if you operate a villa or have a business there. I would be keen to learn what you are up to email This email address is being protected from spambots. You need JavaScript enabled to view it. thanks
By accepting you will be accessing a service provided by a third-party external to https://landed.at/