Central America
Central America has some interesting destinations. The most developed for tourism is without doubt Costa Rica. Prices are high and the Capital San Jose is not much to write home about this is not unique in Central America. Guatemala's Capital of the same name is a metropolitan mess. You can see corruption gone mad as Councils seem to have given up on planning and maintaining let alone building nice areas.
Still where were we ? Costa Rica is open to cruise ships at Puerto Limon - but people go just to Costa Rica for its amazing rainforest beaches , surfing eco lodges or to spot turtles laying eggs among many other reasons.
You can do the turtle tours in Nicaragua as well but boy what a contrast in price. This place is backpacker friendly being cheap and having a lot of cool places to go take a look at Nicaragua Backpacking. Be careful in Managua especially in the main bus station it is a no go area just outside take a decent looking cab to your pre arrange hotel !
Honduras offers some great destinations for scubadiving with the Bay Islands - Utila and Roatan, Roatan being another popular cruise destination. The mainland of Honduras offers the scent of pineapples in the air is cheap to travel in and has some great Mayan ruins such as Copan.
Let us not forget Mexico - that massive powerhouse just south of the USA. Great for tourism , yes spring break in cabo or Cancun and another magnate for the cruise ship visitor. There is desert in the north , mountains in the south as it forms into Guatemala. Check out the individual countries to get a better feeling. If you have been we would like to know what you thought of some places and perhaps you would submit a destination(s) for us.
Details

Written by

Administrator

Category: Costa Rica
Hits: 1759
The Costa Rica wilderness is an amazing experience for nomads and nature lovers. If you want to lose yourself and find yourself again in the mysterious wild charm of nature, the eco tourist spots in Costa Rica are the places where you should head for.
Details

Written by

Administrator

Category: Guatemala
Hits: 2600
It is so remote it took me 10 years to finally get to Tikal, its not on the beaten track and there were stories around about buses getting targeted by robbers looking for backpackers and their money. The second time around I made a break from where I was living in Roatan Honduras. A visa run if you like. To get my passport stamped and refreshed. The route along the way deserves a mention.
San Pedro Sula, crossing the border at Corinto onwards to Puerto Barrios and Livingston a break neck speedboat to punta gorda under the cover of darkness and waves I will never forget 007 style. El Rincon Flores and Tikal itself. to be continued...
Details

Written by

Administrator

Category: Honduras
Hits: 237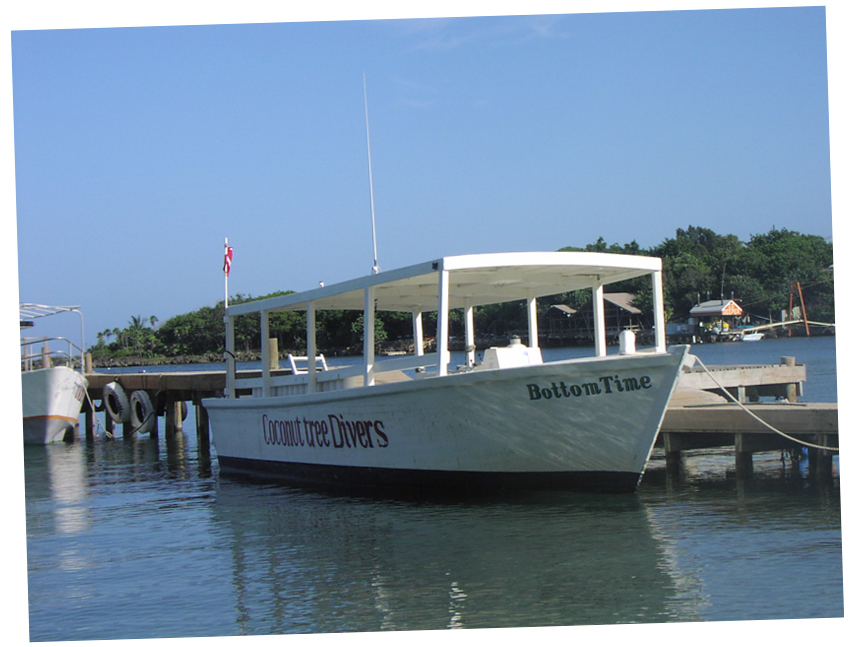 Roatan is a little known spot even today many people have not heard of this elongated crocodile shaped paradise. It started to gain some notoriety in the later 1900's as a scuba diving location and was firmly rooted on the backpacker tourist map because of its diving and sister island Utila, famed for being the cheapest place to learn to dive in the word with the possibility of snorkelling or diving with the worlds largest fish the whale shark.
Details

Written by

Administrator

Category: Honduras
Hits: 3596
Stesha Pasachnik an expert studying the black Iguana in Honduras comments 'When I contacted this company to discuss this photo I received a general email stating that they were sorry that I was not pleased with this book.' This is a very disappointing attitude to take from a global brand not addressing the point at all almost insulting with that kind of reply.

So what's this tropical storm about ? The cover of their new Honduras guide book. Well says Stesha 'Look closely and you will see that this green iguana is tied up by its tendons, and ready to be sold.' 'This is an Illegal activity in Honduras'

I could imagine the outrage if their cover showed a Russian circus bear on its cover with a leg chain on a particularly nasty human creation.

Did the editor miss it ? It must have been impossible that the photographer did and the artist who would edit the photo before the cover went into print must surely have seen the devilish detail.
Will they change it ? - presumably not as they will have done their print run. Perhaps they will if they do a reprint.

Details

Written by

Administrator

Category: Mexico
Hits: 1456
Visiting the historical and fascinating Oaxaca in Mexico is something that can be enjoyed at any time of the year. This is a place that is rich in history and culture, offering a range of attractions, places of interest and activities to keep you busy.
Details

Written by

Administrator

Category: Nicaragua
Hits: 4815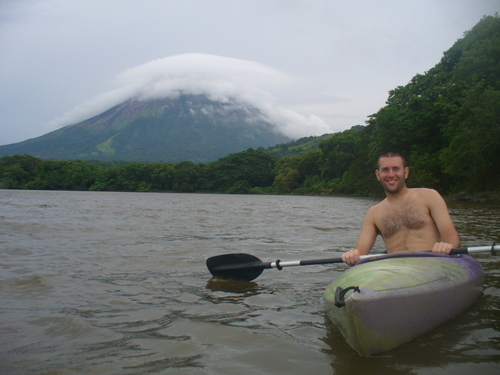 She came to me in Roatan one or two days after my arrival. She is no longer with me. Another guy took her from me while in Nicaragua, He gave me no warning and like me he believed in possession being 9 tenths of the law. There was no real warning, I got complacent I guess and took her for granted. I now have to wake up without her screaming at me, and she illuminated my way as we were left in the dark during the first stages of the trip. That poor bastard, he will not be able to use her as I could, but never mind I have a better one in England. I miss you Sony Ericsson.
Editors Note: Sadly John Ur featured in this article passed away to Cancer. The author kept up somewhat whilst John had the strength to write he could. One day the news stopped coming. RIP John. You were an immense guy. The original website johnur.com is gone but I found the images were still here https://johnur.typepad.com/