Every Zakynthos photo has a story, if we don't tell you it then you will have to imagine! But here are a selection of photos of places in Zakynthos (Zante) which evoke the true spirit of the destination. If you are looking for the destination Guide click Zante Guide
Xigia Beach
This small beach has a unique trait that there is a natural sulphur deposit into the water. Benefits are spoken about of taking a dip here and so it gets almost impossibly crowded by foot traffic and boat traffic. It's a stop on the tour circuit. So you will need to get here early.
Turtle Island
You can get a guided tour or rent your own low powered boat to explore the area south of Laganas around Keri. This is the approach to the turtle shaped beach on turtle island.
Marathonisi Island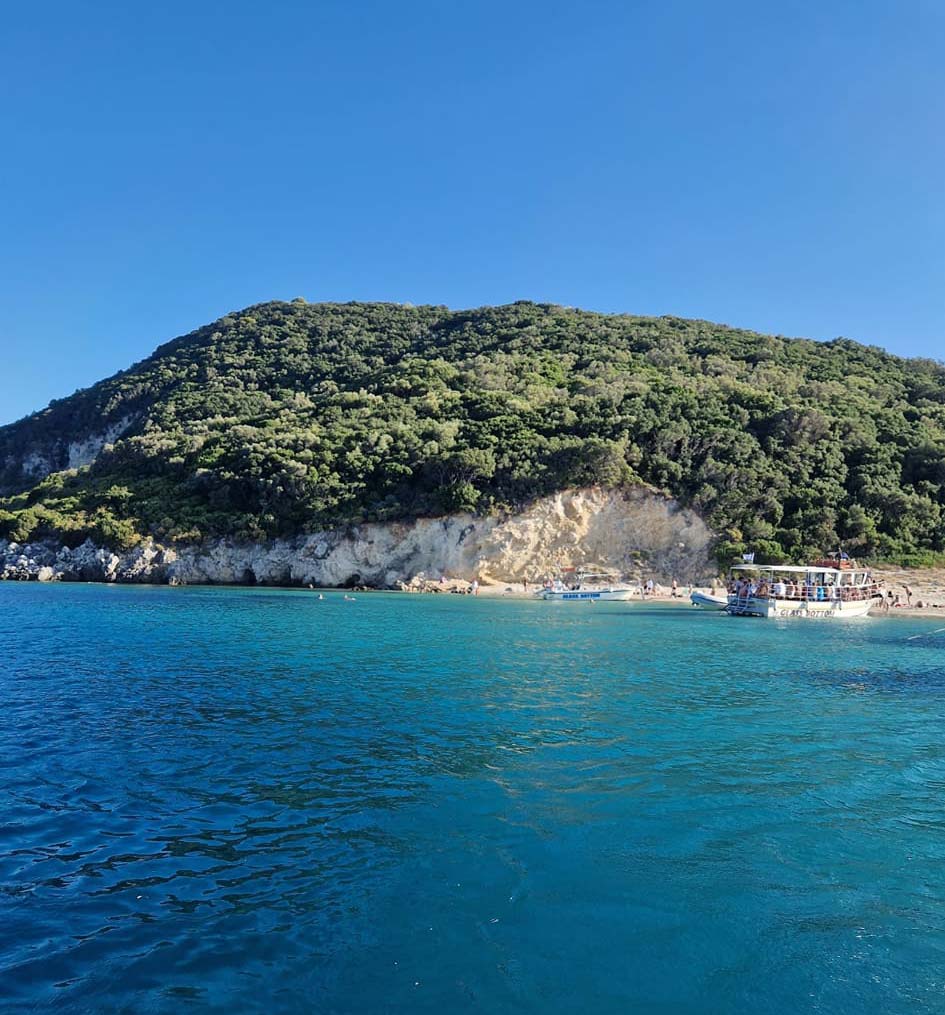 Marathonisi Location
Get here by small boat, rent from the southern beaches such as Laganas or Keri. We recommend Dolphin from Keri beach right on the waters edge.
Greek Night
You are entertained with traditional Greek dancers fire included! Wine and dine first on specialties like mousakka and kebabs. They might also get you doing the conga. It's that kind of evening.
Various Places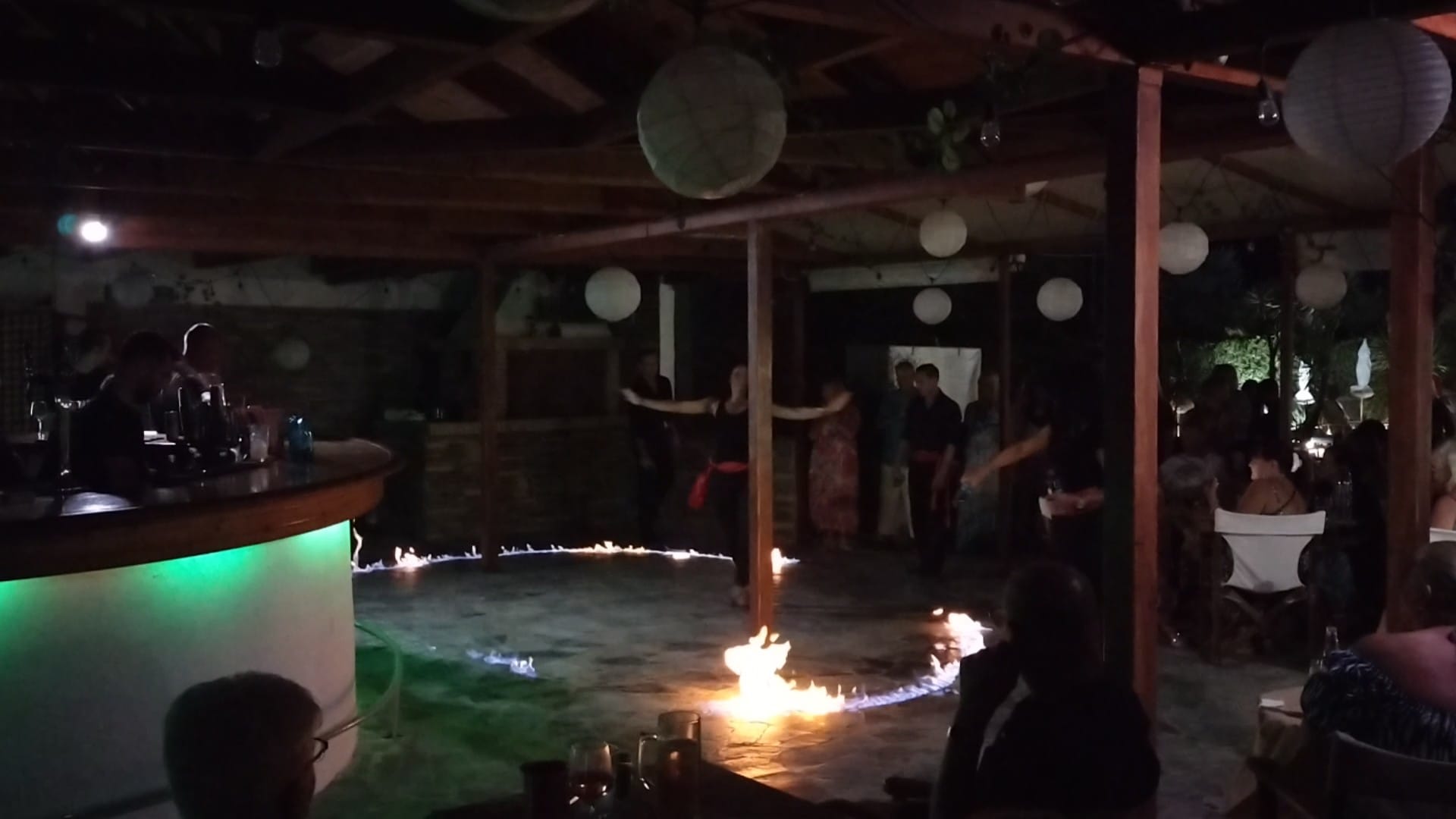 Greek Barmen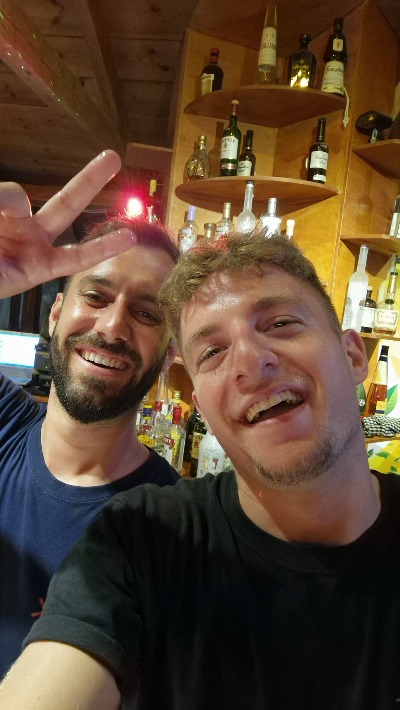 These guys were excellent in making the party move with Ouzo!
The Mill Alykanas Location
You can find this in a few places but we elected to do it at The Mill which is on the beach pretty much and walkable for most.
Church of Agios Nikolaos of Molos
Located in the pretty Dionysios Solomos Square in Zakynthos town is this pretty wall with 3 bells, part of this church.
Agios Nikolaos of Molos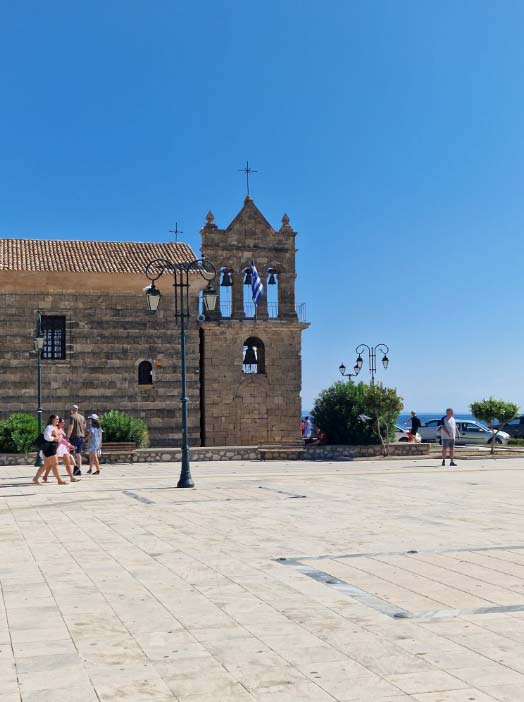 Zante Town Square Location
We will explore more of Zakynthos town another trip!
Kalamaki
This is a great place to enjoy an afternoon or morning on. Close to the party destination of Laganas but far enough away to enjoy the slower side of Zakynthos.
Kalamaki Beach (South Zante)
Kalamaki Beach as a tourist plane lands.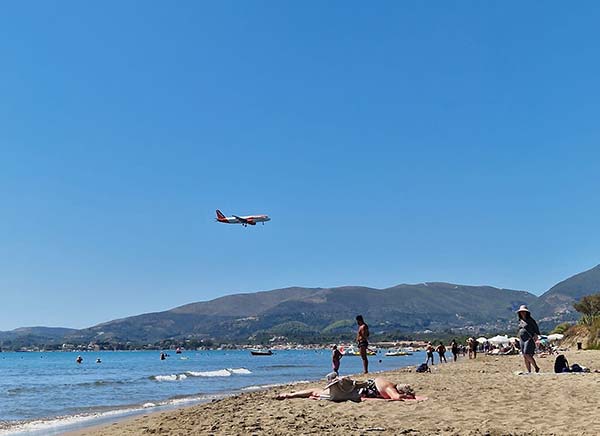 Location
Travel Author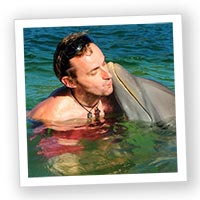 Calvin has been visiting Greece for many years and loved buying beers with Drachma and has a good amount of local knowledge of the island.
He hates leaving after any trip and has to console himself by writing and sharing articles and photos on it. You can find and connect with him on linked in here.

Likes
Travel, Gaming, Scuba Diving, Skiing and anything to do with water.

Dislikes
People who don't care, politicians doing nothing and needless competitivness- oh yes and being tired in an airport.