3 minutes reading time
(605 words)
15 of the biggest cultural events worldwide that you have to go to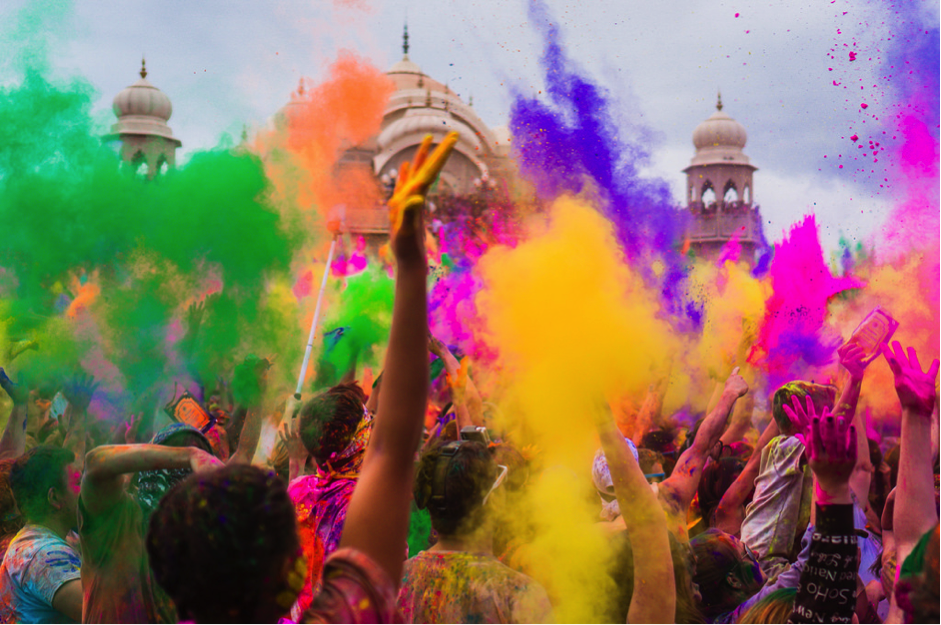 Everyone loves a good festival, and luckily there's no shortage of them all over the world. Festivals are a great way to experience a nation's culture. They bring out the best in a country's celebratory side, and they're great fun.
Sundance Film Festival (USA)
This is North America's most famous independent film festival. Head along to see the best in rebellious and off-the-wall films from this year. It takes place in January.
Carnivale di Venezia (Italy)
The Venice Carnival is one of the best festivals Italy has to offer. It's great to wander around the streets and be surrounded by people in 18th century costumes. All of this takes place in February.
Mardi Gras (New Orleans, USA)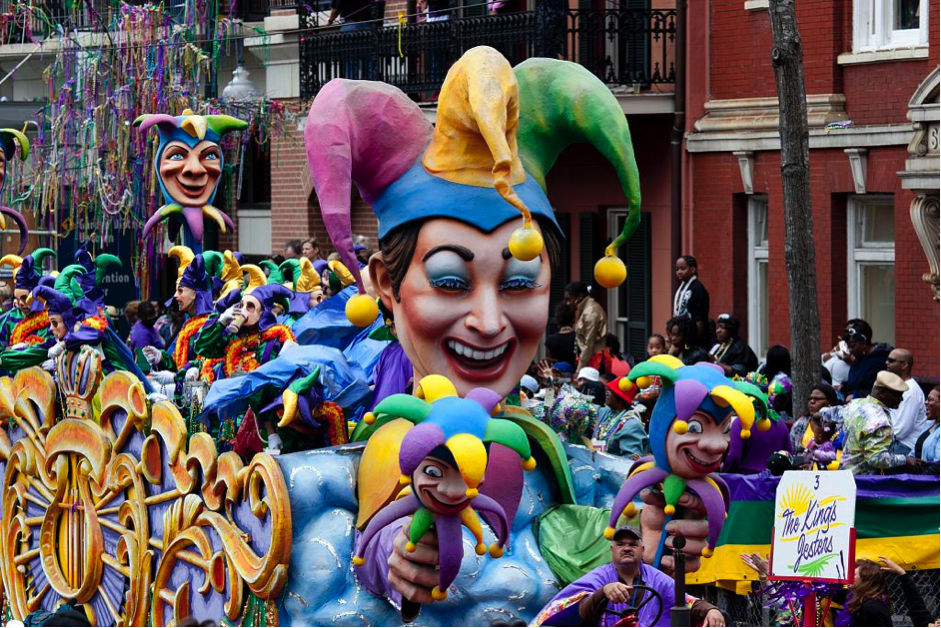 This is the wildest party in the US. It's the final celebration before the period of Lent, but you're welcome regardless of your religious views. The parade and celebrations run from the 24th to 28th February.
Sky Lantern Festival (Taiwan)
This tradition originated during the Xing Dynasty over 2000 years ago. Originally, the lanterns were released by village watchmen to signal to residents that their houses were safe from outlaws who had raided their village. It takes place on the 10th February.
Rio Carnival (Brazil)
Held between the 24th and 28th of February, Rio Carnival is another celebration held before Lent every year. It's the biggest carnival in the world, with two million people taking to the streets each day.
Holi (India)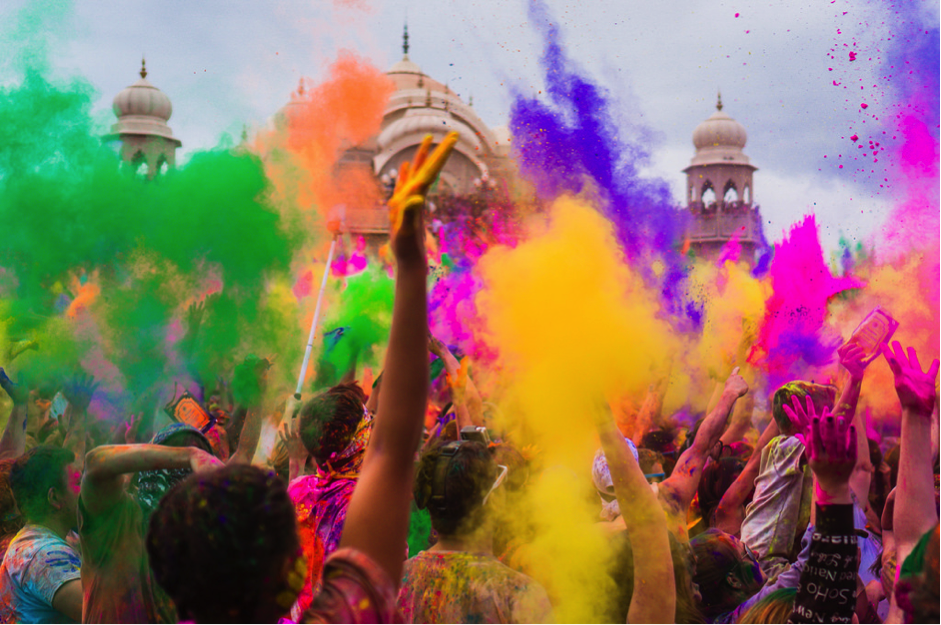 During this festival, which takes place in March, Indian people come together to throw coloured powder at each other as a means of showing how colour unifies them.
St Patrick's Day (Ireland and USA)
Originating in Ireland, but being carried over to the US by Irish Immigrants in the 18th century, this festival turns into a huge party come night time, with Irish pubs full of immigrants celebrating.
Stars of the White Nights (Russia)
This isn't really a single festival, but more a collection of events that take place around the longest days of the year. It's a festival of arts including music, opera, ballet, and film.
Day of the Dead (Mexico)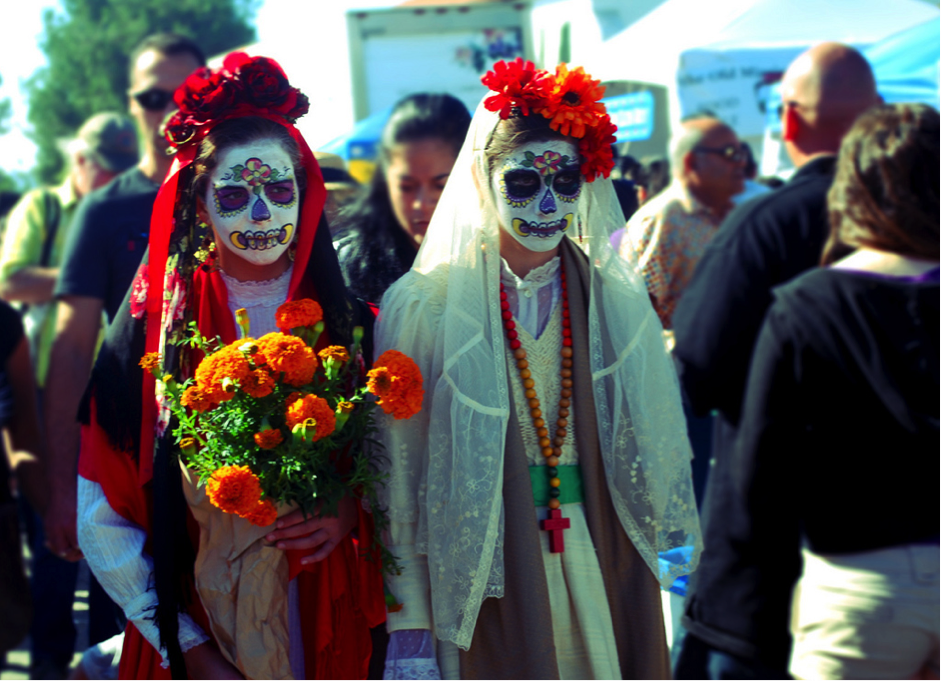 One of the world's most famous festivals, this tradition has been around for centuries but the way it's celebrated has changed. After being the setting for the latest James Bond film, Spectre, it has seen a huge increase in popularity.
Oktoberfest (Germany)
This is a festival for the beer lovers. It's all about sampling different types of beer, and then sobering up with some good German food afterwards.
Notting Hill Carnival (UK)
Every August bank holiday weekend Notting Hill becomes a parade of steel drums, floats, and dancers. Get ready to feel the infectious beats and be blown away by the vibrant colours.
La Tomatina (Spain)
This festival takes place in a Spanish town in Valencia. It is essentially a giant food fight involving tomatoes. You'll definitely get dirty, and bringing goggles is strongly recommended.
Krampusnacht (Austria)
One of the more unusual Christmas festivals, Krampus is a mythical creature who is meant to whip children into being nice at Christmas. In the Austrian Alps, a parade of Krampus takes over the streets at the start of December.
Edinburgh Fringe Festival (Scotland)
The world's biggest arts festival has something for everyone. Theatre, music, film, comedy, dance, spoken word, street performances, exhibitions, and much much more. You can buy tickets in advance if you want to be prepared, or just walk down the famous Royal Mile and pick up flyers.
King's Day (Amsterdam)
King's Day celebrates the birthday of Willem-Alexander of the House of Orange. Everyone and everything is adorned in orange as the city celebrates.
By accepting you will be accessing a service provided by a third-party external to https://landed.at/