5 minutes reading time
(1046 words)
Scuba Diving Travel Tips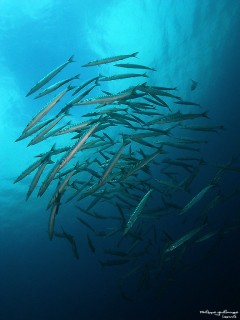 Scuba diving travel is not like any other type of travel. Of course not; you have more fun at your destination than most other regular tourists. But it goes further than that. Planning scuba diving travel means you have more to think about than the non-diving vacationer before leaving for your destination.
Image Credit Philippe Guillaume Fancy Some Adventure Travel Now?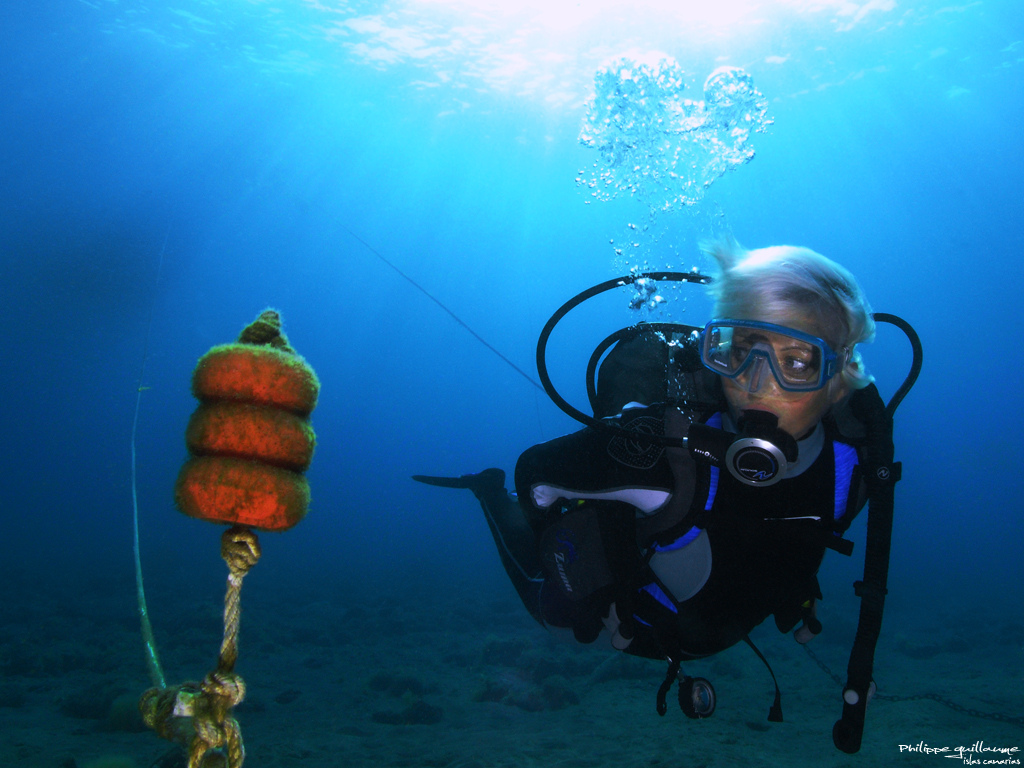 Scuba Diving Travel Tip #1 – Certification/Documentation
Although regular scuba diving is not considered a dangerous sport, you must be able to prove that you are qualified to take part. You must make certain that your scuba diving travel planning includes pulling together all the paperwork and certification you will need.
This will include a valid certification card and an up-to-date dive log. It is also a good idea to get a medical certificate from your doctor asserting that you are healthy enough to dive.
Depending on where your scuba diving travel plans will take you, it may be necessary to obtain a tourist visa, and this should be done in plenty of time. You can verify this with any travel agent, and this is preferable to researching online where information may not be accurate or current. A failure to obtain the correct visa may ruin your scuba diving travel plans by denying you entry to the country or restricting your dive options once you are there. Certain places in the Middle East do not allow you to get documentation at short notice. Plan ahead!
divingatlantis-tenerife.com – (Canary Islands)
Scuba diving travel will not even get off the ground – literally – without a valid passport, so don't overlook the obvious. Check your passport's expiry date. Also find out what documents are required for you to rent a vehicle at your destination, or some dive sites may become inaccessible.
Scuba Accommodation Options
One popular destination for scuba divers is the Caymen Islands so if you want a destination that is tip top for Caribbean scuba then look at these Cayman Islands best pages
Scuba Diving Travel Tip #2 – Packing Your Gear
Carrying your tank and weights is clearly not ideal for scuba diving travel. These can be hired at your destination. If you want to get absolutely everything at your destination because you prefer to travel light or because you don't have any equipment yet, then check ahead to make sure you can hire or buy what you need. However, if you have chosen your scuba diving travel destination wisely, then there should be no shortage of dive shops for purchase or rental.
Make sure any diving equipment you are taking has been serviced and is working properly. This should be pool- or ocean-tested in good time, and you must also ensure you are familiar with any new gear you've just bought. Packing your scuba diving travel holdalls with defunct or mysterious gear will only cause issues at your destination.
Your scuba diving travel plans should include contingency measures, meaning you should pack a spare mask, an extra head strap, toothpaste to clean your mask, spare diving gloves, a re-dive kit with extra O-rings, two lights, and extra batteries for any gear that needs them. A whistle and a small mirror are essential safety tools; the mirror to catch the sun for signalling if you cannot be heard. You could also take a magnifying glass for inspecting smaller underwater items.
Bear in mind that when embarking on scuba diving travel to even the warmest waters, a wet suit is recommended to protect against cuts, abrasions, and even stings.
Don't overlook the desire you may have to record your scuba diving travel experiences on film. Your own underwater photographs provide infinitely better memories than second-hand pictures taken by someone else. Bring plenty of film, which means applying the same calculation as you should with vacation funds, i.e. work out what you need, and then double it.
Scuba Diving Travel Tip #3 – Funding
It is always wise to take a variety of funding options if your scuba diving travel plans are to work out. This means a widely accepted credit card or two – Visa or MasterCard – some local currency, and some travelers checks. Details of your credit cards and travelers cheques should be noted separately in case of loss or theft.
Scuba Diving Travel Tip #4 – Airport Etiquette
Make sure you arrive in plenty of time, otherwise, your scuba diving travel plans might be scuppered from the start by missing your flight.
Remember also that flights dehydrate you, so you should drink plenty of water, and avoid alcohol. Your scuba diving travel itinerary may be set to begin soon after you reach your destination so you should ensure you are in the best state physically. Dehydration can ruin your first few dives.
Make sure you have weighed your baggage so you don't get any nasty shocks in terms of excess weight charges. Remember that paying for an extra bag does not increase your overall weight allowance; it just gives the option of spreading your scuba diving travel gear around a bit. You may need to do this to fit everything in and/or to avoid busting the single bag weight limit.
Your dive knife or cutting tool should obviously go in your hold baggage. Also remember that some destinations may prohibit dive knives completely or above a certain size, and many dive destinations will not allow spear fishing equipment.
Scuba Diving Travel Tip #5 – Medical Needs
Remember to pack a medical kit in your scuba diving travel baggage. This should include painkillers, prescription drugs, band-aids, stomach medication, anti-seasickness medication, coral cut medication, insect repellent, sun cream and after-sun. These last two are essential, because apart from any long-term sunburn damage, your immediate vacation can be ruined by getting too much sun. Not only can you feel very ill with sunburn, you will find it very painful to wear any dive gear.
Scuba Diving Travel Tip #6 – Dive Insurance
You will need to make certain that you have scuba diving travel insurance that covers your individual requirements. Regular travel insurance will usually exclude activities such as scuba diving. Scuba insurance should cover not only your dive equipment, but also cancellation of the vacation, missed departures, travel delays, foreshortened vacation, emergency medical costs, and all your personal belongings.
By accepting you will be accessing a service provided by a third-party external to https://landed.at/