Argentina Backpacking Tours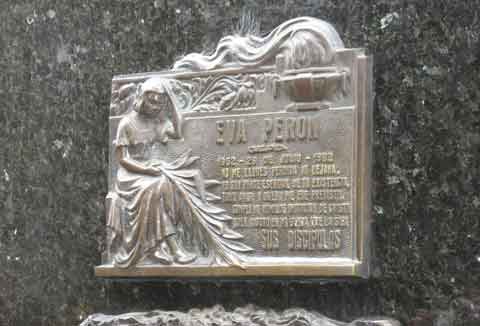 You will I am sure struggle to see everything in your limited time in Argentina. It's another massive South American country.
Things to do in Argentina:
Enjoy a Tango Show in Buenos Aires eat in the inexpensive restaurants (parrilla)
Hit the clubs...Buenos Aires City Guide
Drink wine in Mendoza's Bodegas.
Horse Ride in Salta up in the north west.
From Ushuaia the end of the earth..go ski in Bariloche - (May to September)
white water rafting
See if there is any cowboy or cowgirl in you in a estancia a typical argentine farm.

Mount Fitzroy in Los Glaciares National Park , ice climbing toughness.
Mar Del Plata is a spot for getting some sun on the beach if its summer- you can surf around here too.
Iguazu Falls bigger and wider than Niagra Falls this is a great spot to stay and break up the long bus trips. Its an expanse of wonder all that water falling down, how the hell was this formed ?
Tips
Buenos Aires is a popular spot to go clubbing, so popular some hostels have integrated clubs and bars. Or have a tango class so that you can remember that you are not in Europe! I'm not sure I will ever forget getting spat on by the visitng fans at a Bocca Juniors game in La Bocca, I think it might finally be out of my hair now :)
Written by:

Administrator

Category: Argentina
Hits: 1407
For those who are travellers by nature, it is not necessary to have reasons to go to a new place. Just the fact of being new it is enough. However, sometimes facts or tips like the ones that follow might help to make a decision when several options are in front of us:
1 - Ushuaia is the southernmost city in the World
Approximately 1490 miles from the beautiful city of Buenos Aires, 5608 from Miami, 6603 from New York, located in the Argentinian province of Tierra del Fuego (meaning "Land of Fire") this city is one of the most visited places by foreign tourists in South America. If you want to have that documented, go to the "Museum of the End of the World" located in the city, and you passport can be stamped with a "End of the World" seal. No way you can be closer to Antarctica except if you are on a boat ...
2 - More than 16 hours of daylight in the summer (South Hemisphere summer Dec.21st to March 20th)
Since sunrise is about 4.30am, sunset after 10.30 pm and complete darkness arrives after midnight giving the chance of enjoying lots of outdoor activities. One of the favourite ones in the summer is trekking inside Tierra del Fuego National Park, a 63,000 hectares of sub-Antarctic forest with a very rich ecosystem, where it is also possible and highly enjoyable to horseback riding and mountain biking. Sport fishing season is also in summer, taking the end of spring and beginning of autumn too since covers from October to April. The fishing techniques allowed here are fly fishing and spinning rod. Tierra del Fuego salmons are famous for their quality. Brown and rainbow trouts are found in abundance in lakes and rivers.
3 -Despite its latitude (54° 49' S) only rarely you will experience extreme temperatures
The average temperature is 43° F to 50° F during the night (6°C to 10°C) and 46.4°F to 64.4°F during the day (8°C to 18°C) from December to February (South Hemisphere summer). During the South Hemisphere winter, from June to August, night average temperature moves between 17.8°F and 5°F ( -8°C to-15°C) and day average temperature between 28.4°F and 37.4°F (-2S°C to 3°C). South Hemisphere Spring and Autumn (September to November and March to May) average temperature are similar, being night average temperature 33.8 °F to 44.6°F (1°C to 7°C) and day average 41°F to 50°F (5°C to 10°C). However you can expect south-western winds, with an average speed of 20km/h so it is always good to take some winter clothes such as a windbreaker.
4 - Many choices for winter sports fans and even for those who just want to spend some time in the snow getting to know the area not just walking...
For downhill skiing, Monte Castor is the place. Located at 9 miles from the centre of the city, this ski centre has 17 km. (10.5 miles) of slopes, exceptional snow, lifting means able to transport 5000 people an hour and ski, snowboard and snowblade school. The runs with difficulty from green to black and the Ski area opens from middle June until middle October. At Monte Castor you can also ride snow-cats or husky sleighs. Another place to enjoy the winter sports is the Glacier Martial where there is a single ski slope open in winter months. It is also possible to hike up the glacier to have an amazing view of the city and the Beagle Chanel. Cross country skiing is a good choice also in the beautiful valleys close to the city like Tierra Mayor Valley that can be explored as well by walking with snowshoes, dog sledges or snowmobiles.
5- This city is base for cruises to the Antarctic Peninsula
... with stops in West Point Island, Carcass Island, Stanley, South Georgia and Drake Passage, also cruises to the channels and fiords in the South of Patagonia, ending in Valparaiso and other ports in Chile and cruises to South Africa.
6 - Get to know the Estancias
Not far from the city you can find one of the traditional Estancias that open their doors to allow visitors to learn about the lifestyle. Visitors can just go for the day or stay there. The best known ones are Estancia Harberton whose owners continue raising sheep in their 20,000 hectares and which main building was brought from England in 1887 and mounted on the bank of the channel and Estancia Maria Behety from the beginning of the 20th century with a barn that allows shearing 7000 sheep a day.
7 - Great food
Quality and variety. Special recommendations: * Patagonian Lamb. Tierra del Fuego is a land of sheep and lamb specially prepared as "asado" (Argentinian barbecue) at crossed poles vertically next to the grill. The most tender meat you have ever tasted. ** Fish: Grilled black hake, trout and salmon. *** You will find restaurants of a wide range of prices but do not leave the city without going to at least of these ones: Tante Nina (sea-food, on the port), Kaupé (a little more expensive, but great view and the best food...), Gustino (local cuisine and best wine bar, in front of the port).
8 - Tourism is welcome and activities are extremely well organized although you can choose to do it by yourself
Ushuaia is a city with tourism all year around and receives tourists from all over the world. You will find a wide range of hotels, hostels, B&B, resorts, etc. but it is highly recommended to make a reservation if going during special holidays such as New Year's Eve or Easter. During the rest of the year, even when it is better to be sure that you will have a room somewhere, usually it is possible to get a room at a hostel. To get there by plane, Aerolineas Argentinas from Buenos Aires or LAN from Santiago de Chile. By bus, you can go from different cities in Argentina. Once in Ushuaia, some of the local buses take you to some of the usual attractions. Other places are served by minivans. Taxis are not expensive. There are also car/bicycle hire companies. You can also hire tours directly with your hotel/hostel or any travel agency. Prices are the same so choose the option that suits you better for the tour you want to buy. Sometimes it is better to hire a taxi and arrange with the driver a fixed price to visit a couple of attractions.
9 - Lot to see in the city and around
Even if you do not have the time to go out of the city, you will find lot to do. Starting with the amazing view of the Beagle Channel, that 112 miles route that links Atlantic and Pacific Oceans and has "buried" lots of ships. The channel can be explore with one of the many tours along the bay up to Des Eclaireurs Lighthouse and the island of the seals that also allows to do some bird watching. If not a fan of boats, a visit to the Museum of the End of the World (remember to stamp your passport...) can be interesting or to the Maritime Museum and Prison Museum, inside the old prison facilities. The original architecture of some cells was maintained but the most interesting part is maybe the documentation about expeditions, maps and scale models of vessels. And very close, located west of town just before the entrance to the National Park, you can take the Tren del Fin del Mundo: a very pleasant train ride into the park on a narrow railway rebuilt on part of the roadbed of the old logging train. The ride last 45 minutes.
10 - Many natural attractions close to the city
From Ushuaia is possible to start many tours to explore natural beauties within a few hours. The fantastic lakes Escondido and Fagnano are a good example of this. In a complete tour of 7 hours you will start crossing valleys, forests and rivers then the route begins to climb the mountain forests up to the highest point of the journey, the viewpoint overlooking Lago Escondido and shocking to the bottom, the immensity of the Fagnano. The penguin rookery is also quite close and can be visited within 4 hours. A complete walk for the Tierra del Fuego National Park takes 4 hours too.
Well, I hope these 10 reasons are good enough to place Ushuaia as a possible future destination in your travel plans. If so, plan to stay there at least 4 days since you will find that there is always something else that you want to do... and it is quite far to just spend a weekend. You might also consider that it is quite close to Glacier Perito Moreno (and that it is also totally worth it) and there are short flights between Ushuaia and Calafate (the closest city to Perito Moreno), so a good combo would be Ushuaia + Calafate (7-10 days)