Peru Backpacking | Adventure Trekking Tours
Peru
Things to do in Peru : Peru has a vast array of topographical features from deserts to the Andes mountains and the rainforest seeps into the eastern border with Bolivia. Perhaps most famous for the Inca ruins at Machu Picchu accessible from Cusco (You can find tours that follow an inca trail and end in Machu Pichu) the anciant capital. As well as Machu Pichu as far as ruins go of Ollantaytambo and Pisac are worth a visit as well. Sundays Tuesdays and Thursdays hosts a market where locals sell their traditional wares also inPisac. Sunday is the best day to visit Pisac market.
Peru is also a mountain climbers paradise. Check out Touching the void, better still just get the book and read that a tale about two climbers scaling Siula Grande.
There are many trekking options into the famous Colca Canyon that is two times deeper than the grand canyon located 100 miles outside of Arequipa, it is an amazing experience to watch the Andean condors soar in the up-currents.
Peru Map
If you are heading for the amazon rain-forest the other side of the Andes then the gateways are Cusco and Iquitos. Iquitos can be flown to from Lima or reached by boat but there is no other way in ! From cusco head for Manu National Park.

Did you know you can surf in Peru ! And there are a range of waves and even surf camps that are great for beginners. Chicama has one of the longest rides in the world also renowned is Puntas Rocas which is on the pro circuit.
Nearly forgot
lake titicaca !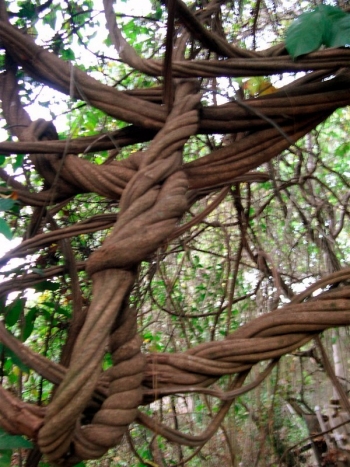 Details

Written by:

Administrator

Category: Peru
Hits: 1156
The young man in the red bandana passed me three times in the tight confines of Cusco's "Gringo Alley", each time repeating his pitch, "Marijuana, cocaine, and Ayahuasca."I wasn't interested in the drugs, but I was curious. Everyone knows marijuana and cocaine but I wondered what the third one was.
Ayahuasca, he told me was a drug with ancient and divine meaning to Andean people.
He offered to be my guide into the spirit world; a trip that would give me enlightenment and wisdom. He claimed to be an Inca shaman.
I declined this dubious offer of enlightenment, but became intrigued by Andean psychedelic shamanism.