Ecuador Backpacking - Ecuador Adventure Travel
Ecuador is bordered by Colombia on the north, Peru on the east and south, and by the Pacific Ocean to the west. The country also owns the Galápagos Islands in the Pacific.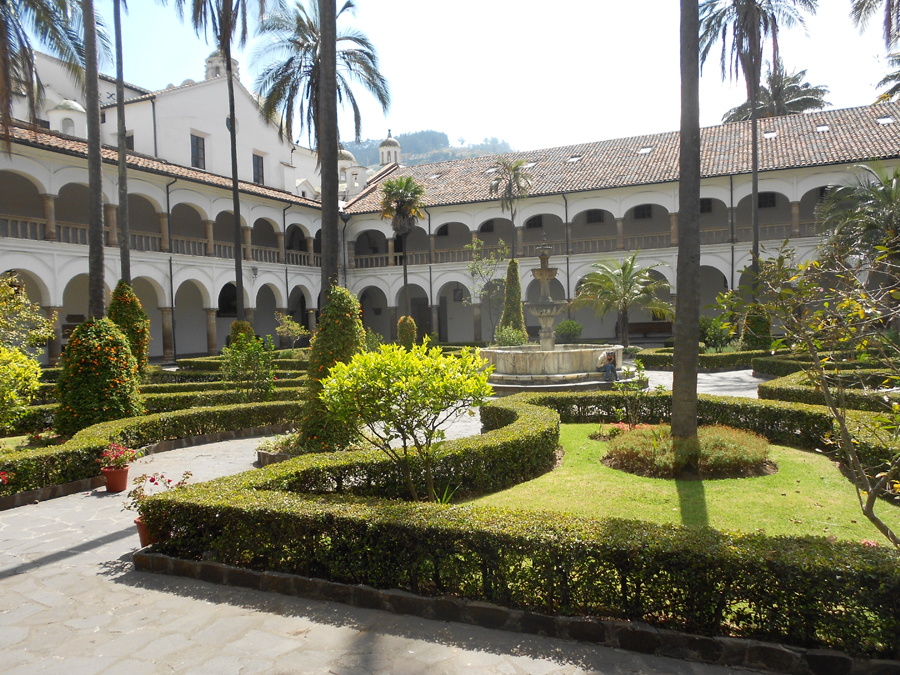 Category: Ecuador
Hits: 1447
Residents of Quito, Ecuador sometimes refer to their hometown as ciudad de los campanarios: "city of bell towers." It's not hard to see why.
With over 80 churches inside the city limits, Quito's skyline is crowded with domes and soaring spires, giving the world's second-highest capital a luminous, transcendent quality unlike any other in Latin America. Other quiteño nicknames for the city are equally celestial: "city of swallows," "eternal city," "little face of God."
Category: Ecuador
Hits: 1925
Guayaquil is the largest city of Ecuador and is the busy seaport and river destination. This city is also considered to be Ecuador's economical capital. This city is basically located on a cost and is the activity center of Lower Guayas Basin, which is popular for its fertile valley and high agricultural yield. It is the perfect city for starting one's journey for Ecuadorian adventures.
There are several wonderful places nearby as well as within this city that must be visited by a traveller to Ecuador. Some special site-seeing places include: great beaches of Playas, Salinas and Banos, the exotic fruits and flowers of Ambato, Amazon rain forest and many others. One of the best things about Guayaquil is that one can reach the Galapagos Islands within two hours of flight from this city.
Besides offering several archaeological ruins, museums and historical attractions, this city also provides the opportunity for ecotourism by having some great reserves on its outskirts. If you are used to take frequent strolls then what could be the better place than the promenade at the bank of the Guayas River. However, if you are a fan of foods, especially sea foods, then you must try a restaurant boat floating on the Guayas River, which offer exquisite seafood.
You can also satiate your love for historical architecture by visiting the Church of Santo Domingo and several other cathedrals built in 1400s. You can further please yourself by strolling in the Parque Bolivar botanical garden, where you may also find some iguanas and turtles. If you can arrive in Guayaquil in January, you can be a part of several city's fiesta and festivities.
Category: Ecuador
Hits: 1587
One of the most beautiful cities of Ecuador is Quito, which is nestled within a valley. This valley itself is situated at the foot of the Pichincha Volcano. Perhaps, there is no other city in the world that can be at par with the exquisite natural surroundings of this city. Quito is much more than only being the capital city of Ecuador. It is a place for real adventures.
Once upon a time, this city had been proud to be the northern capital of Inca civilization. Unfortunately, its makers were the ones who destroyed it in fear of Spanish conquistadors. This is why; the most fabulous architectural examples of Quito are all Spanish, which can be ascertained by visiting the Quito's Old Town. Even UNESCO has provided it the status of World Heritage site and is now preserved as the historic center of Latin America. However, Quito is not about ancient history only.
Most of the hotels are built in the newer area of the city, which are not too far from the budding business sector. It is advised to first adjust to the climatic conditions of Quito before stepping out of your hotel room for some real adventures. Once you are acclimatized to the climate, you can experience some eco-adventures of the city, like climbing, hiking and birding.