Exploring the Charm of Old Havana, Cuba
Havana, the capital of Cuba, is a city steeped in history and culture. Nestled within its heart lies a captivating neighbourhood known as Old Havana. With its cobblestone streets, vibrant facades, and rich heritage, Old Havana, or "La Habana Vieja" in Spanish, is a UNESCO World Heritage Site and a must-visit destination for travellers seeking a journey back in time.
The Historic Heart of Havana
Old Havana is a living museum, showcasing stunning examples of Spanish colonial architecture from the 16th to 19th centuries. Wander through its labyrinthine streets, and you'll find yourself transported to a bygone era. One of the most iconic landmarks is the Morro Castle, a mighty fortress guarding the entrance to Havana Bay. The castle offers breathtaking views of the city and the sea beyond.
A visit to Plaza de la Catedral is a must. This picturesque square is dominated by the awe-inspiring Catedral de San Cristobal, an exquisite example of Baroque and neoclassical architecture. Its asymmetrical towers make it a unique masterpiece, and its interior houses precious religious artefacts.
Immerse Yourself in Cuban Culture
Old Havana is brimming with cultural experiences that give insight into Cuba's vibrant heritage. The Museo Nacional de Bellas Artes [mentioned in this blog] (National Museum of Fine Arts) is a treasure trove of Cuban art, with works spanning from colonial times to contemporary pieces. It offers a glimpse into the country's evolving artistic expressions and creativity.
For music enthusiasts, a visit to La Bodeguita del Medio is a must. This legendary bar was frequented by the likes of Ernest Hemingway, Nat King Cole, and Pablo Neruda. Sip on a refreshing mojito (said to have been invented here) and enjoy live Cuban music as you soak in the atmosphere that inspired countless artists over the years.
The Allure of Vintage Cars
No visit to Havana would be complete without experiencing the charm of its vintage cars. In Old Havana, you can easily find classic American cars from the 1950s, lovingly maintained by their owners. Hop into one of these time capsules and take a memorable tour of the city, passing by iconic landmarks, vibrant neighbourhoods, and lush parks.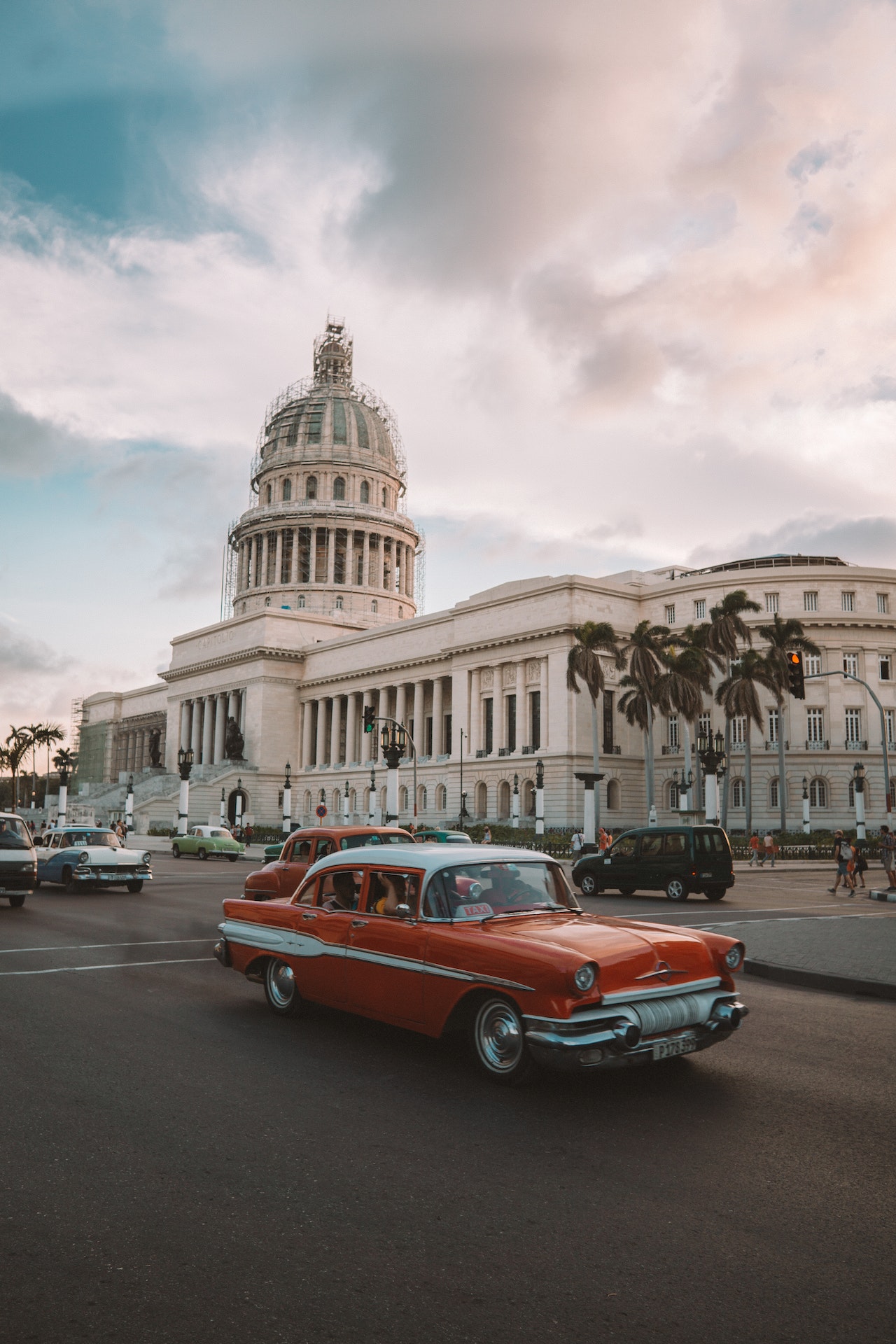 Photo by Alex Azabache: https://www.pexels.com/photo/photo-of-car-driving-on-road-3182452/https://www.pexels.com/photo/photo-of-car-driving-on-road-3182452/
A Taste of Cuban Cuisine
Old Havana offers a delectable array of Cuban culinary delights. Don't miss trying the traditional dish, Ropa Vieja, which is tender shredded beef cooked in a savoury tomato-based sauce. Visit El Floridita, another of Hemingway's favourite spots, to savour some of the best daiquiris in town and indulge in delicious seafood dishes.
Revolution Square and Beyond
While exploring Old Havana, take a short trip to Revolution Square (Plaza de la Revolucion), a historical site where many significant political events have taken place. The square is dominated by the iconic portrait of Che Guevara adorning the Ministry of the Interior building.
For a quieter escape, venture to the Malecon, a scenic seaside promenade that stretches for several kilometres along the coast. Stroll along the waterfront, enjoy stunning sunsets, and witness the ebb and flow of life in Havana.
Preserving the Past for the Future
Efforts have been made to preserve the architectural and cultural heritage of Old Havana. Restoration projects have revived many buildings, and ongoing conservation work ensures that the neighbourhood's unique charm endures for generations to come.
Old Havana is a captivating blend of history, culture, and resilience. Its cobblestone streets, vintage cars, and historic landmarks offer a nostalgic journey back in time. Whether you're exploring its museums, savouring Cuban cuisine, or simply taking in the vibrant atmosphere, Old Havana will leave an indelible mark on your heart and soul. Plan your trip to this enchanting neighbourhood and immerse yourself in the rich tapestry of Cuban heritage.
Travel Author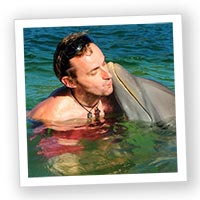 Calvin has loved the Caribbean since first visiting Roatan through loving Scuba Diving. From distinct cultures to common nature the Caribbean delights at every turn.
He hates leaving after any trip and has to console himself by writing and sharing articles and photos on it. You can find and connect with him on linked in here.

Likes
Travel, Gaming, Scuba Diving, Skiing and anything to do with water.

Dislikes
People who don't care, politicians doing nothing and needless competitiveness- oh yes and being tired in an airport.
---
You may also like
 A Cuba travel blog - https://landed.at/caribbean/cuba/cuba-backpacking-guide-an-unspoilt-paradise