Nepal, build your own travel plan
Nepal
Nepal has a border to the north of China, and to the south, east, and west by India. Kathmandu is the largest city.
As you can imagine in Nepal the tours are primarily of interest to mountaineers and hikers. There are cyclists also drawn to the challenges. Browse through the Nepal Tours and visit their websites to get an idea of what you can do.
The ultimate in what you can do in Nepal is climb it in other words climb Mt. Everest! Many make base camp their objective and this is a worth feat in itself. This is the world's tallest mountain, at 8,848 meters (29,029 feet) above sea level. It isn't for the faint of heart--but every year hundreds of people flock to Nepal to conquer this massive mountain in the Himalayas.
Nepal's mountain range might peak at Mt. EVerest, but even if you don't climb that high--be careful of altitude sickness.
Everest might be the be-all, end-all of adventure in Nepal--yet there are other adventures you can do if don't don't want to mountain climb. Consider spending the night in a jungle watchtower; with any luck you'll see the elusive Bengal Tiger.
One-horned rhinos (as well as the tiger, elephant, and buffalo) await you in the Royal Chitwan National Park, or go cave exploring at the Siddha Gufa, the largest of its kind in all of Nepal.
You'll find lots of history here in Nepal,too, right down to its temples. The Monkey Temple (known as the Swayambhunath Stupa is one of the most famous, but the Thani Mai Temple--whose views of the Himalayas are renowned throughout the country, is just as famous.
Another great way to see Nepal, or even just its capital city of Kathmandu, is by air. Not airplane, but hang-gliding, hot air balloon rides, or paragliding.
Getting around the rest of Nepal is easy enough, although there are no car rental services available. Take the buses, minibuses, trolleys, rickshaws, bicycles, or motorcycles instead. You can take the train around Nepal, but you won't be able to cross borders this way.
You will have to make sure you're visa and passport are in order--otherwise you won't get the chance to try local dishes like tarkan, a spiced veggie dish, or rakshi--a spirit made from either rice or wheat.
The latter will keep you warm on those cold nights during the winter. Or, keep you from caring that a monsoon can hit anytime between June and September. The rest of the year is pretty dry in Nepal, so not too much worry about rain stopping you.
When its a place as wonderful as Nepal, not much should stop you. And a little rain never hurt anyone, right?
Hiking in Nepal
Details

Category: Nepal
Namche bazaar is a great little town in the foothills of the Himalayas. It is in the Khumbu region of Nepal at an altitude of 3800 mts. The population is 1500 odd mostly catering the tourists on the way to Mount Everest.
What is so special…
The village is known for the stopover and to acclimatize before proceeding to Everest or Gokyo. If you do not want to proceed further you can get a great view of Ama Dablam, Lhotse and Everest. The sunrise over the mountains are just spectacular..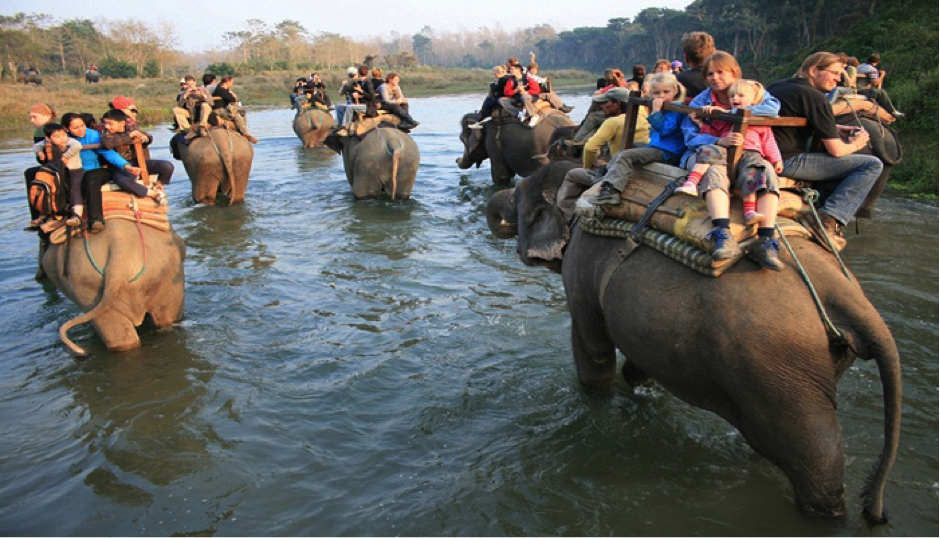 Details

Category: Nepal
It is hard to find activities to enjoy as a family as there will be people of different age groups and expectations. When it comes to Nepal, you need not worry about it. There are numerous family-friendly activities to enjoy in this place. This article will highlight a few top options available for you.