Vietnam Tours and Travel Guide
Flag of Vietnamound🇻🇳
The Socialist Republic of Vietnam as she is officially known is one of the most rapidly growing travel regions in Asia and the world Located in southeast Asia bordered by China to the north, Laos to the northwest, Cambodia to the southwest, and graced by the South China Sea to the east. Vietnam has a population of over 86 million some of which on any given rush hour grid lock themselves while on scooters yes a scooter bike traffic jam gridlock ! After a hard long period or war, civil war Vietnam was left without much diplomacy trade and domestic resentments. But the country did what it does best dug in with difficult surroundings and won where she could and in 2007 Vietnam joined the World Trade Organization in 2007.
Location Map
Pre Vietnma Travel Advice from the FCO [Travel safe in Vietnam]
Tourism in Vietnam is a great progression for both the tourist AND the countries people. Making sure your tourist dollar gets into the local economy is a good responsible tourism thing. You can find many examples of the people of Vietnam running tours on this very site. No matter if you book a super duper tour from a western agent chances are that you will get the same people at the end delivering the services. The best option perhaps is to choose a company that has a western level of management or partnership and employs local tour guides in full.
Tam Coc Vietnam Scene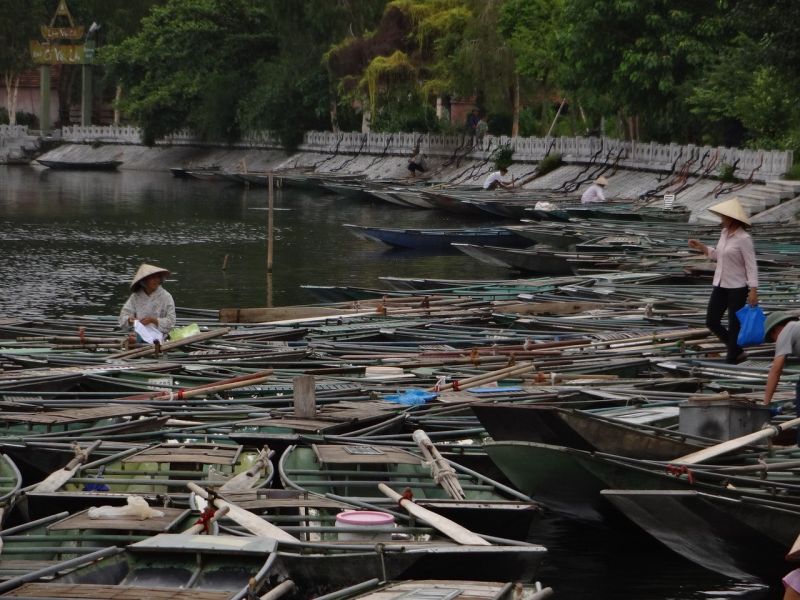 Destinations for the backpacker and tourist in Vietnam include Ho Chi Minh City (formerly Saigon) Hanoi, Hue, Halong Bay, Sapa, Tam Coc et al
Written by:

Cal

Category: Vietnam
Hits: 1567
Hanoi the Communist heart of Vietnam is a popular travel destination.
Written by:

Cal

Category: Vietnam
Hits: 1577
The former capital of South Vietnam known as Saigon got renamed after the war in 1975 to Ho Chi Minh City in honour of the red leader. So why should you want to visit in Ho Chi Minh City ?